Surface Note design story
The first 3D model below was created in February 2017 - The approach to the design of Surface Note was as an aspirational design for a future device. The design has shifted a few times, it started as a folding screen design below that focused more on a phone that becomes a tablet with a pen that tucks neatly into the device. The folding display would double the Surface Note's display. The form factor was similar to my Lumia 950 XL (I miss that phone) and when opened would double the display area. Ultimately this design had its challenges with reality in this size of device and forced the folding display to be too thin. I iterated on it a few times giving it a Arc Mouse looking hinge but again it was too thin and favored the phone form factor over the tablet. The kickstand also seemed unnecessary given the space it ate up in the internal stack up.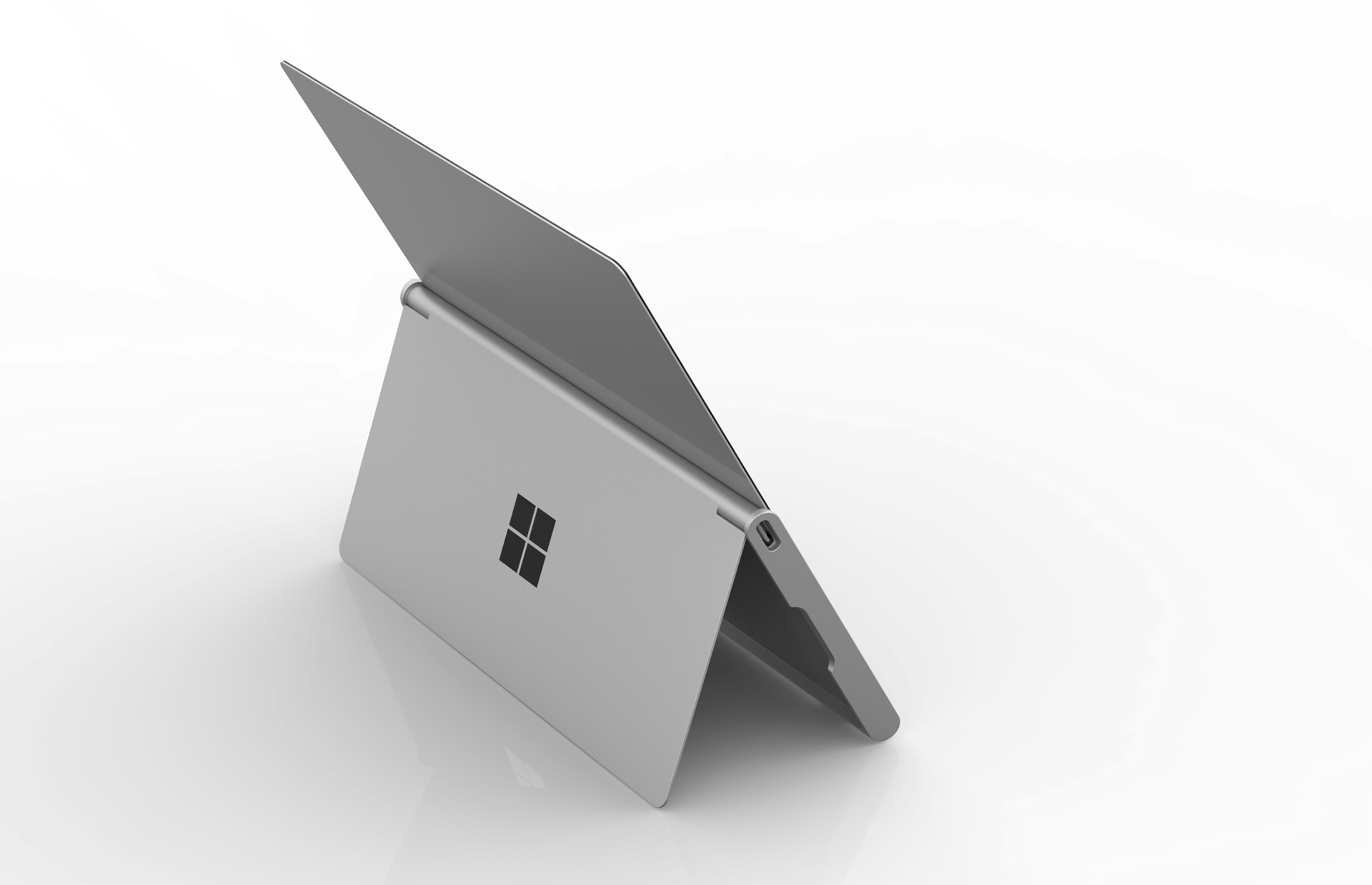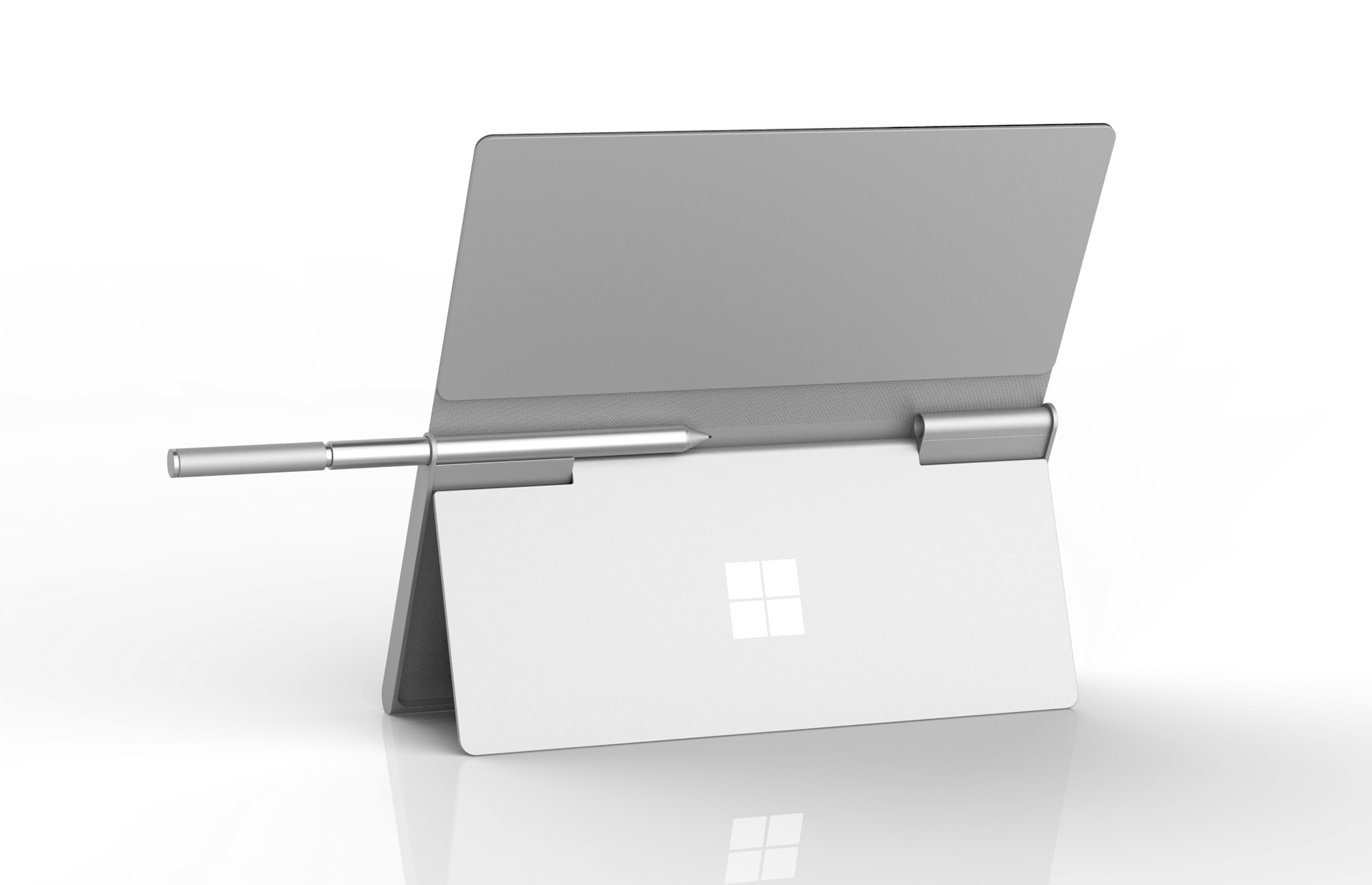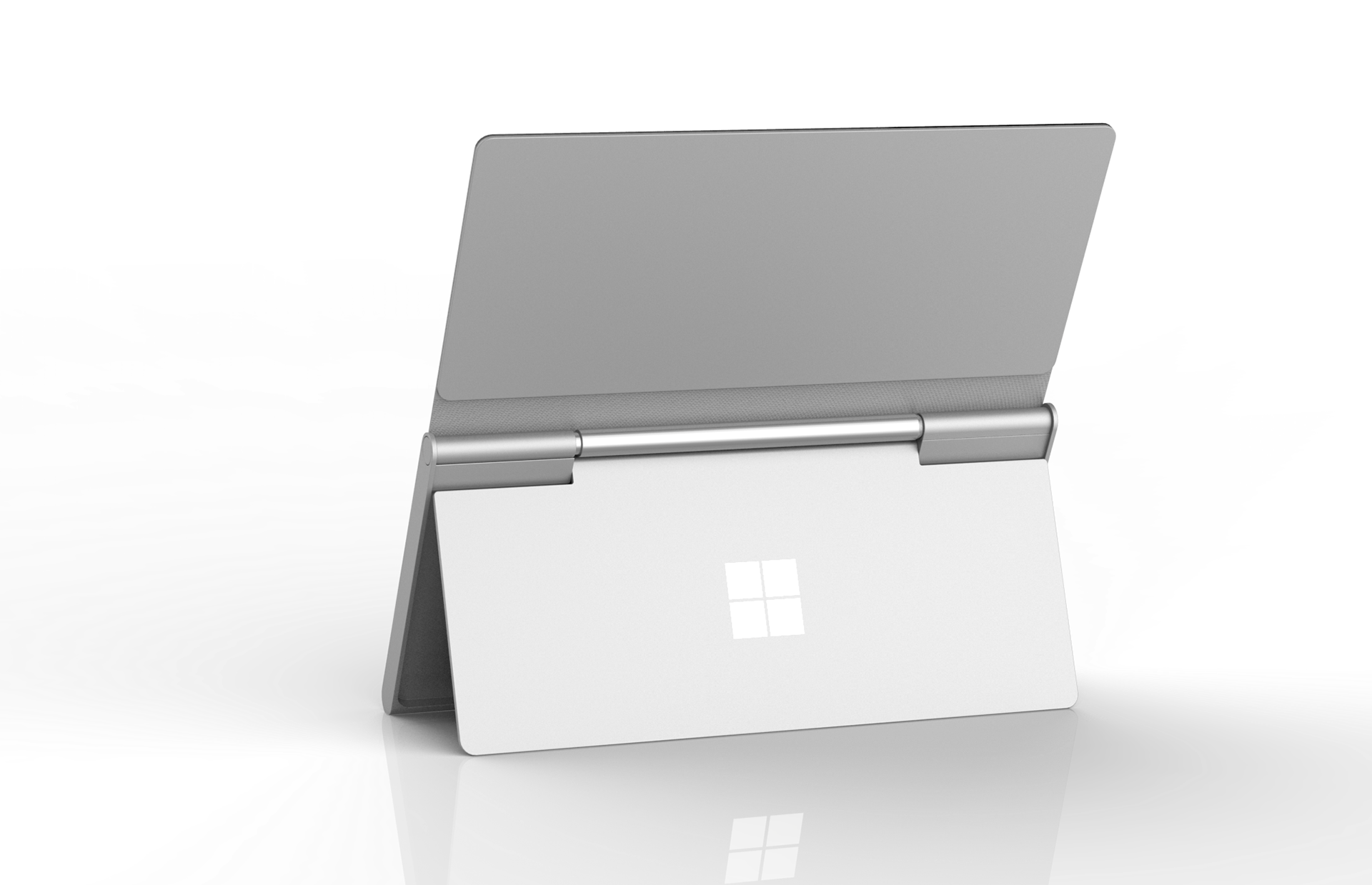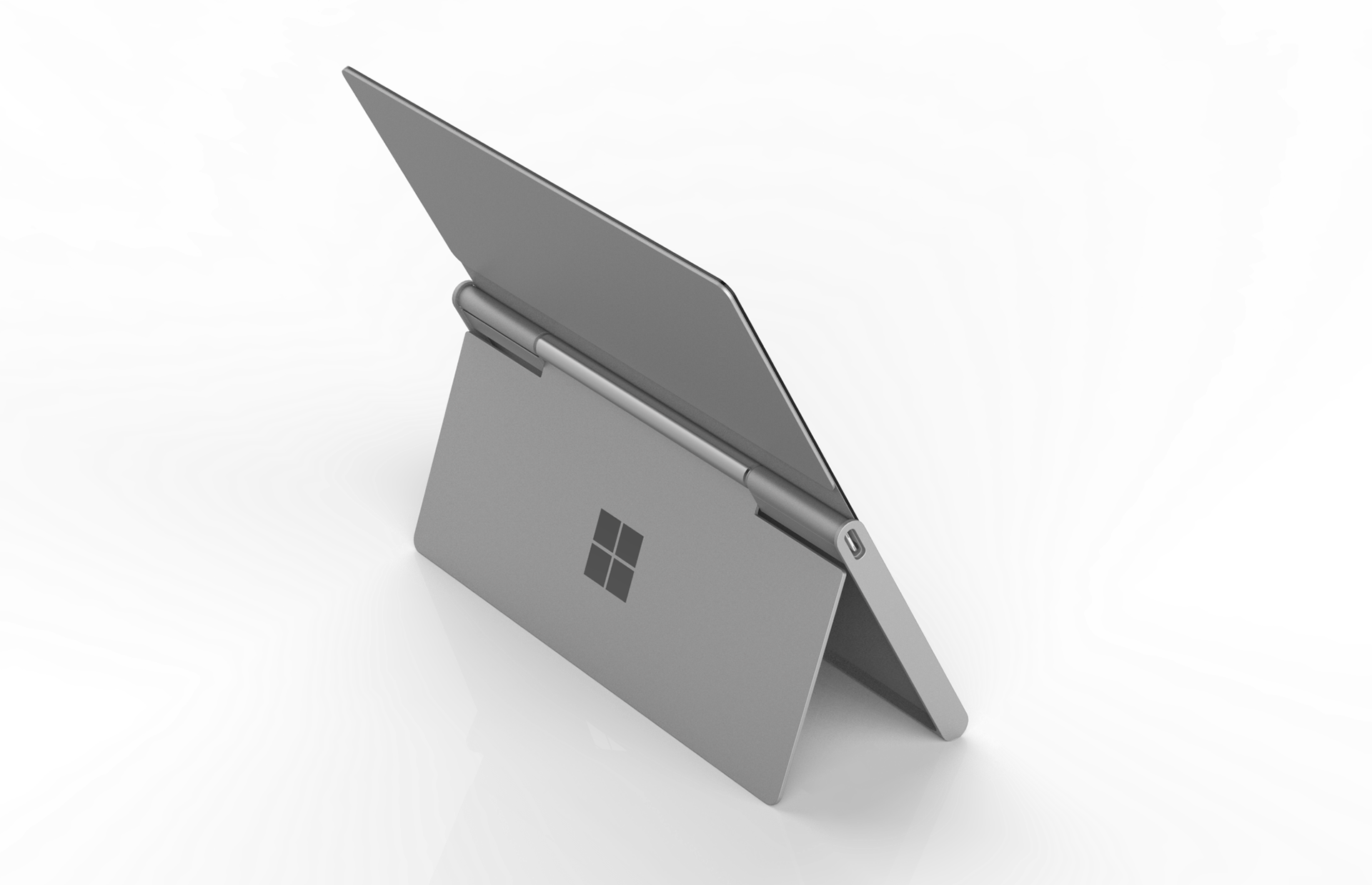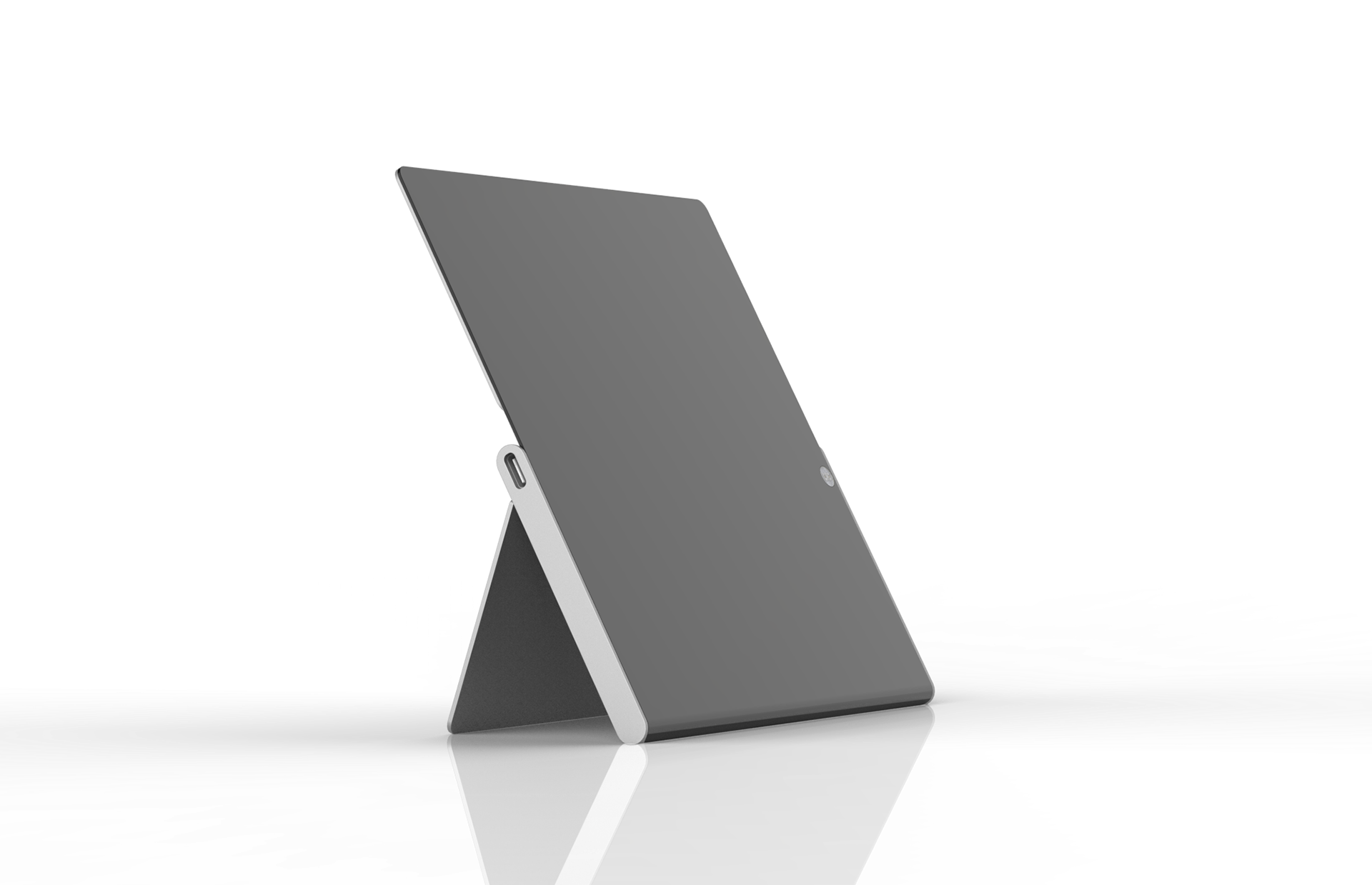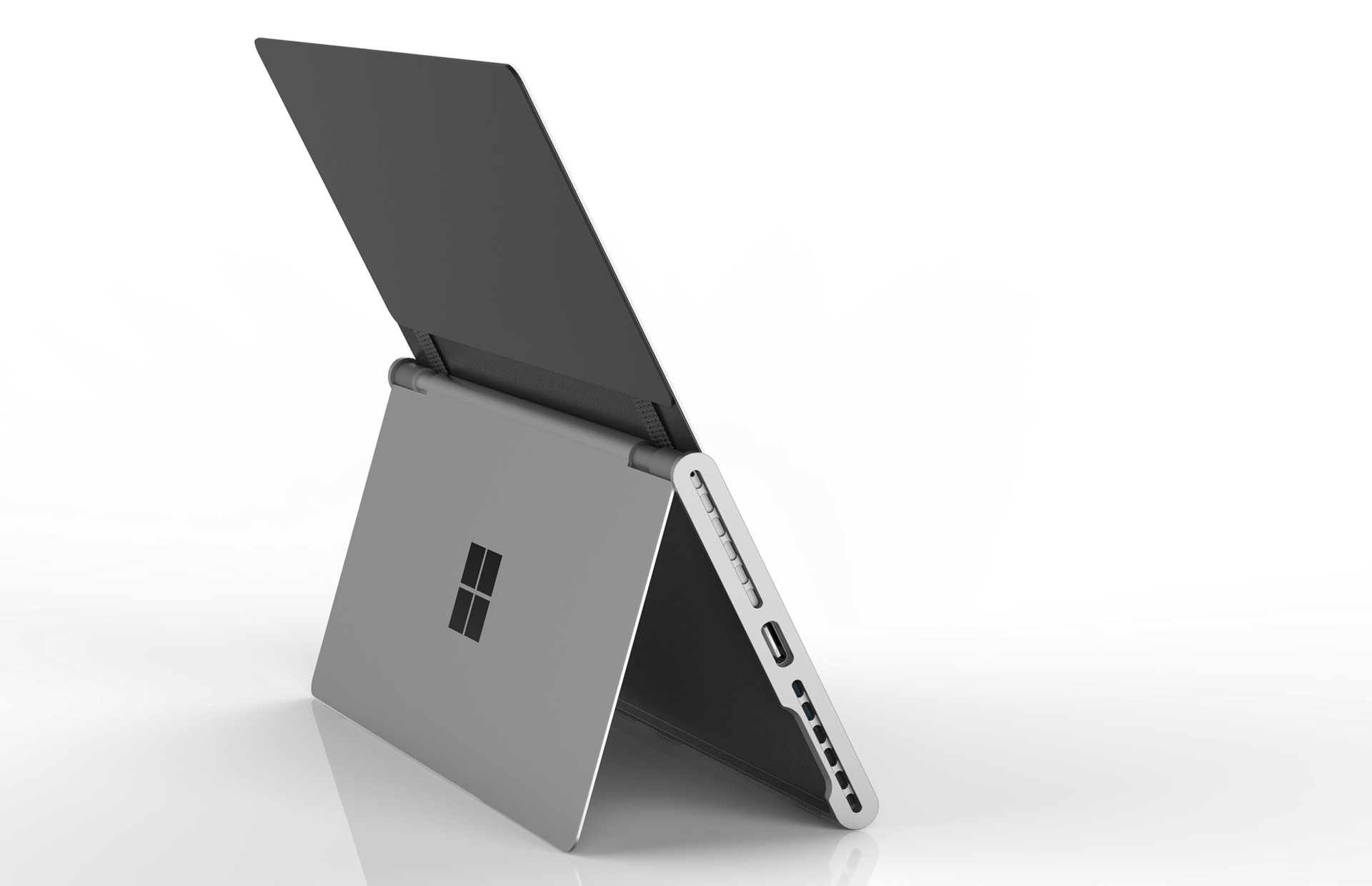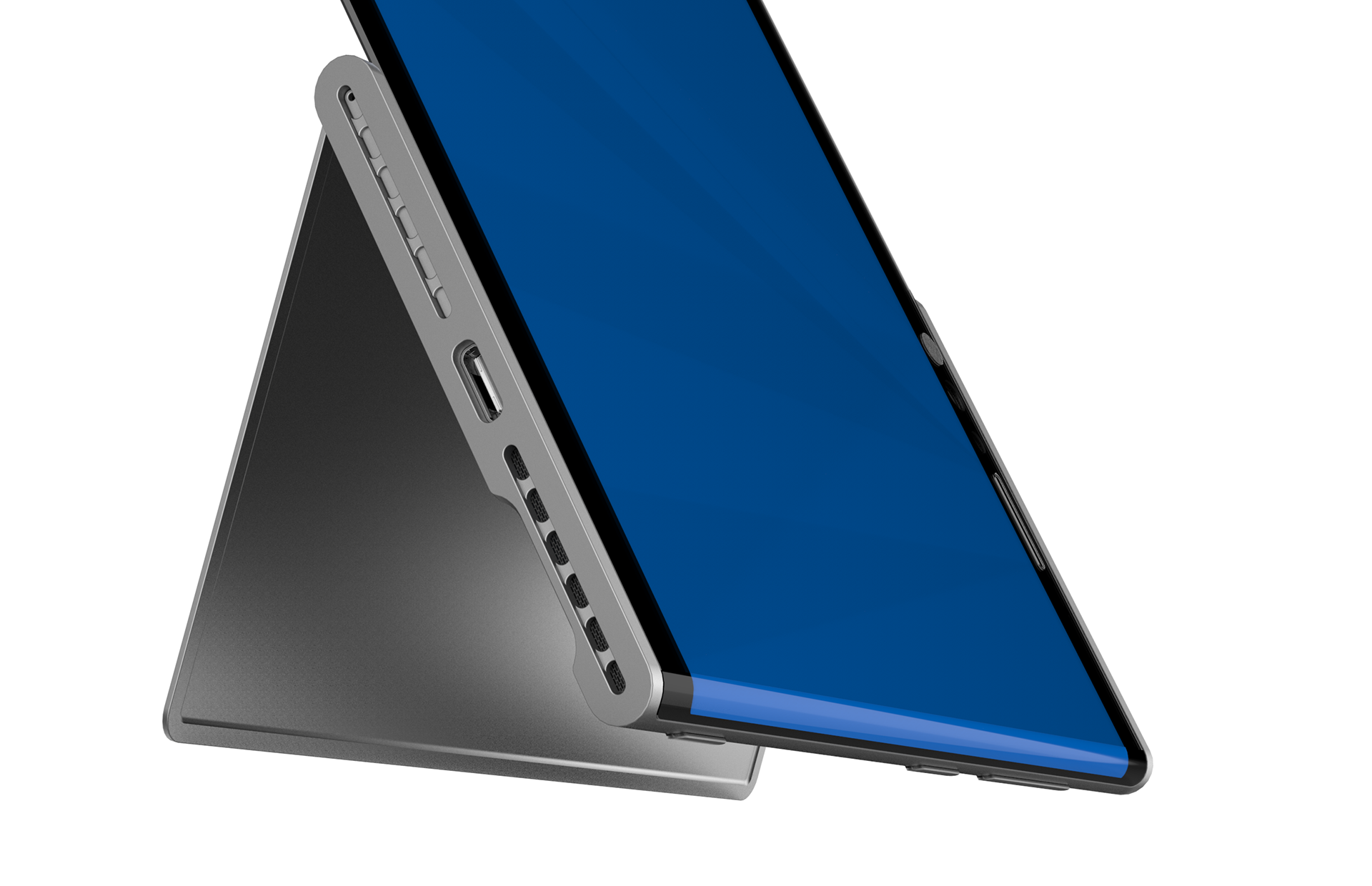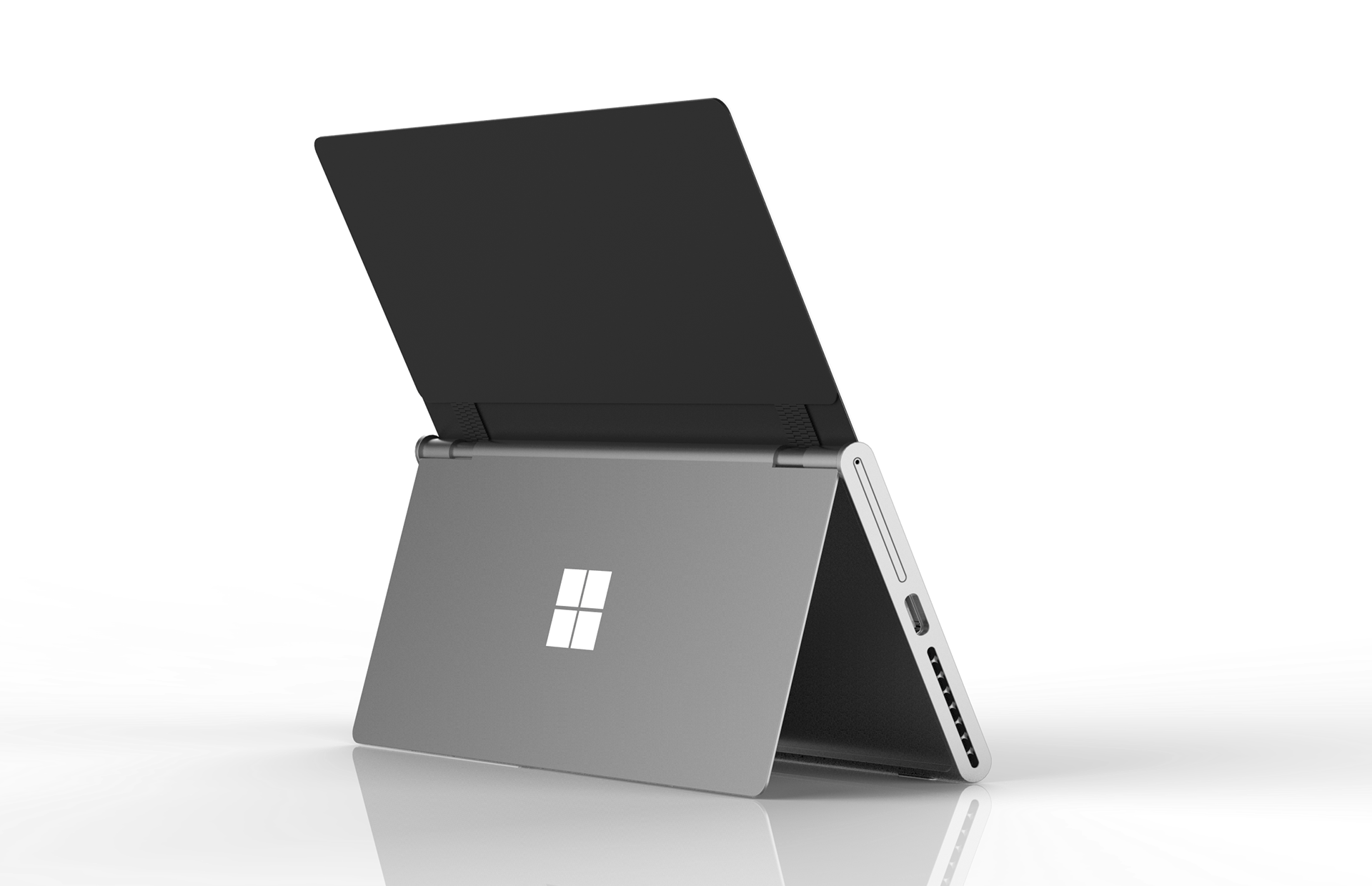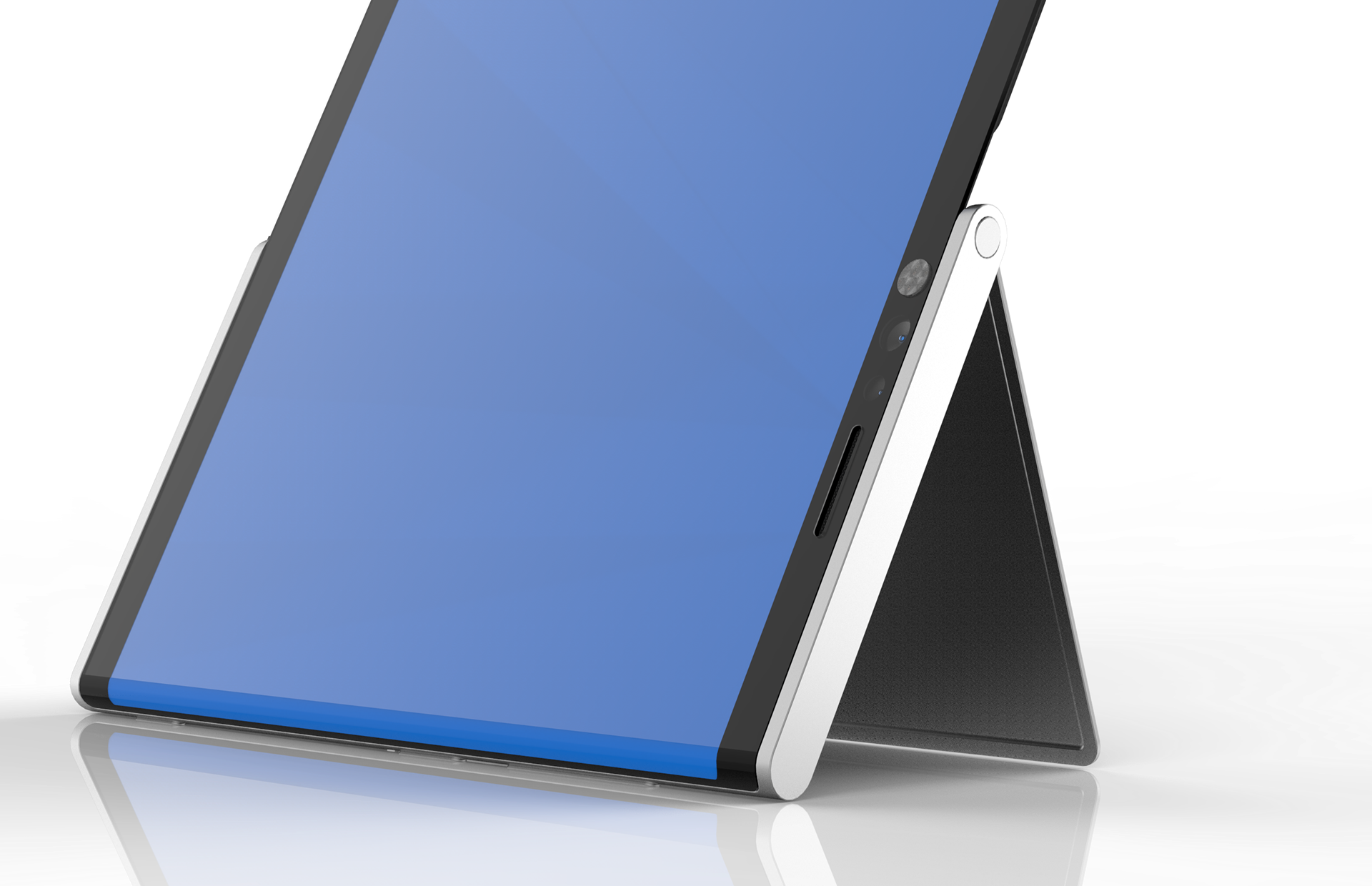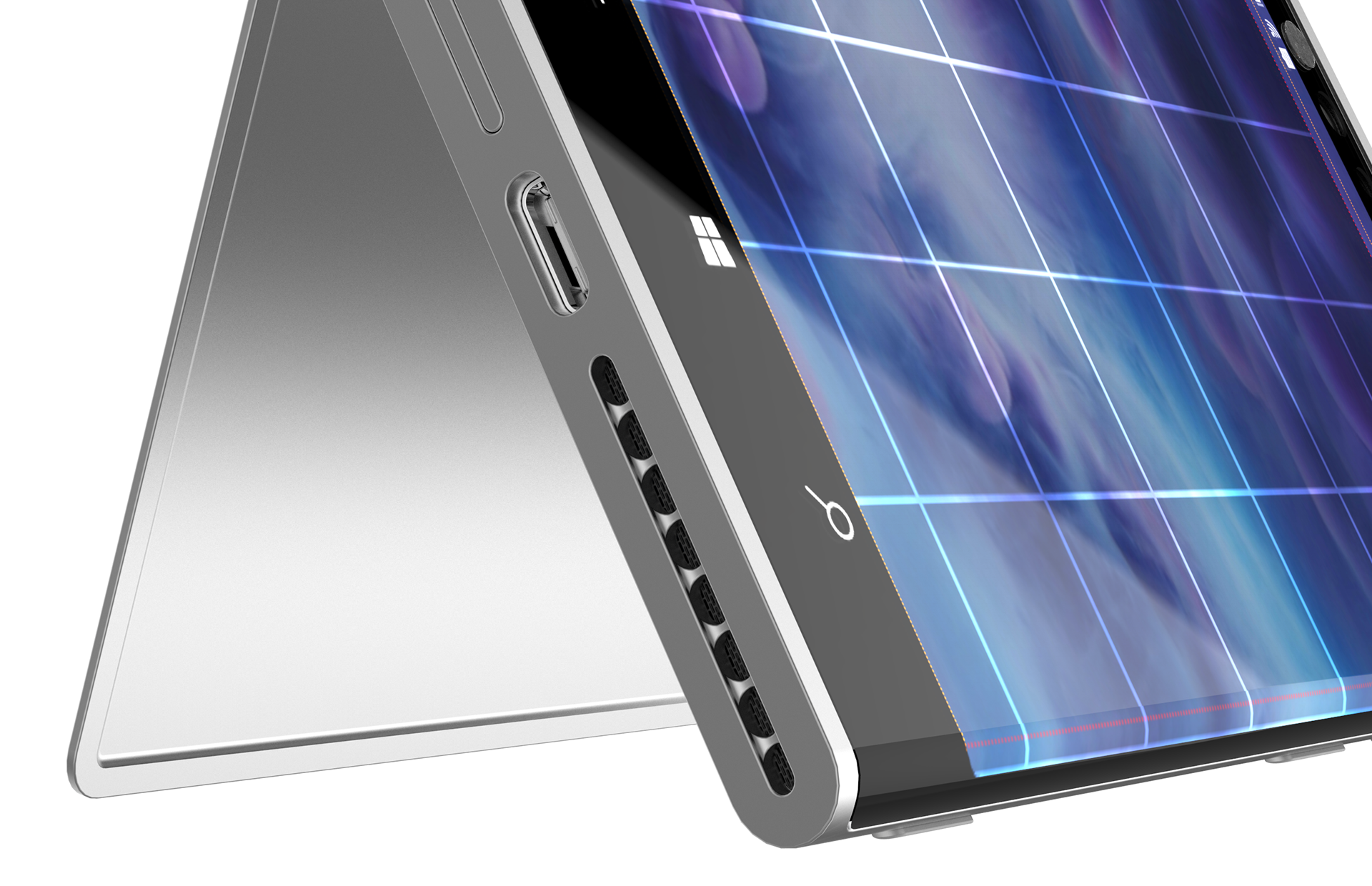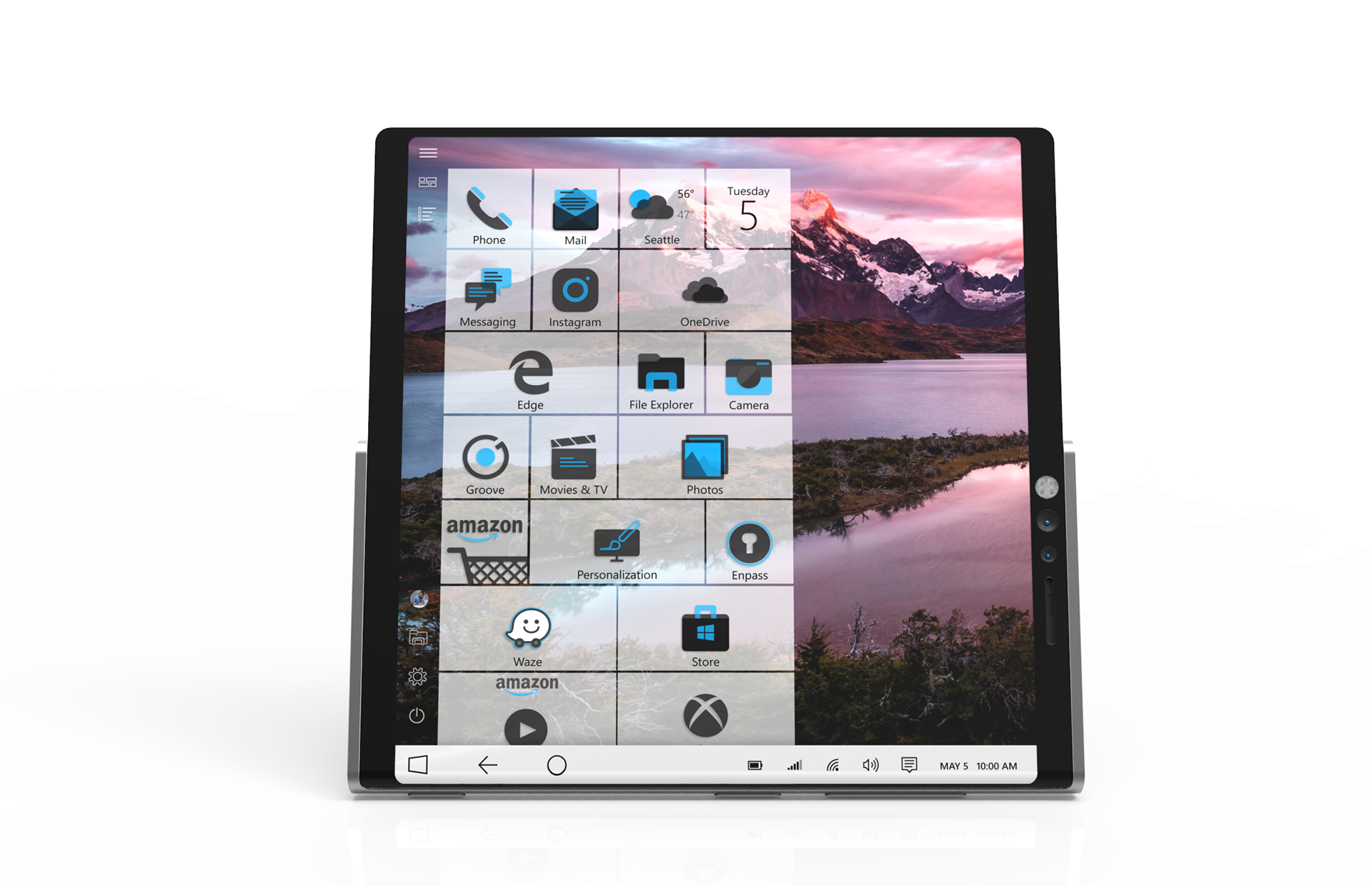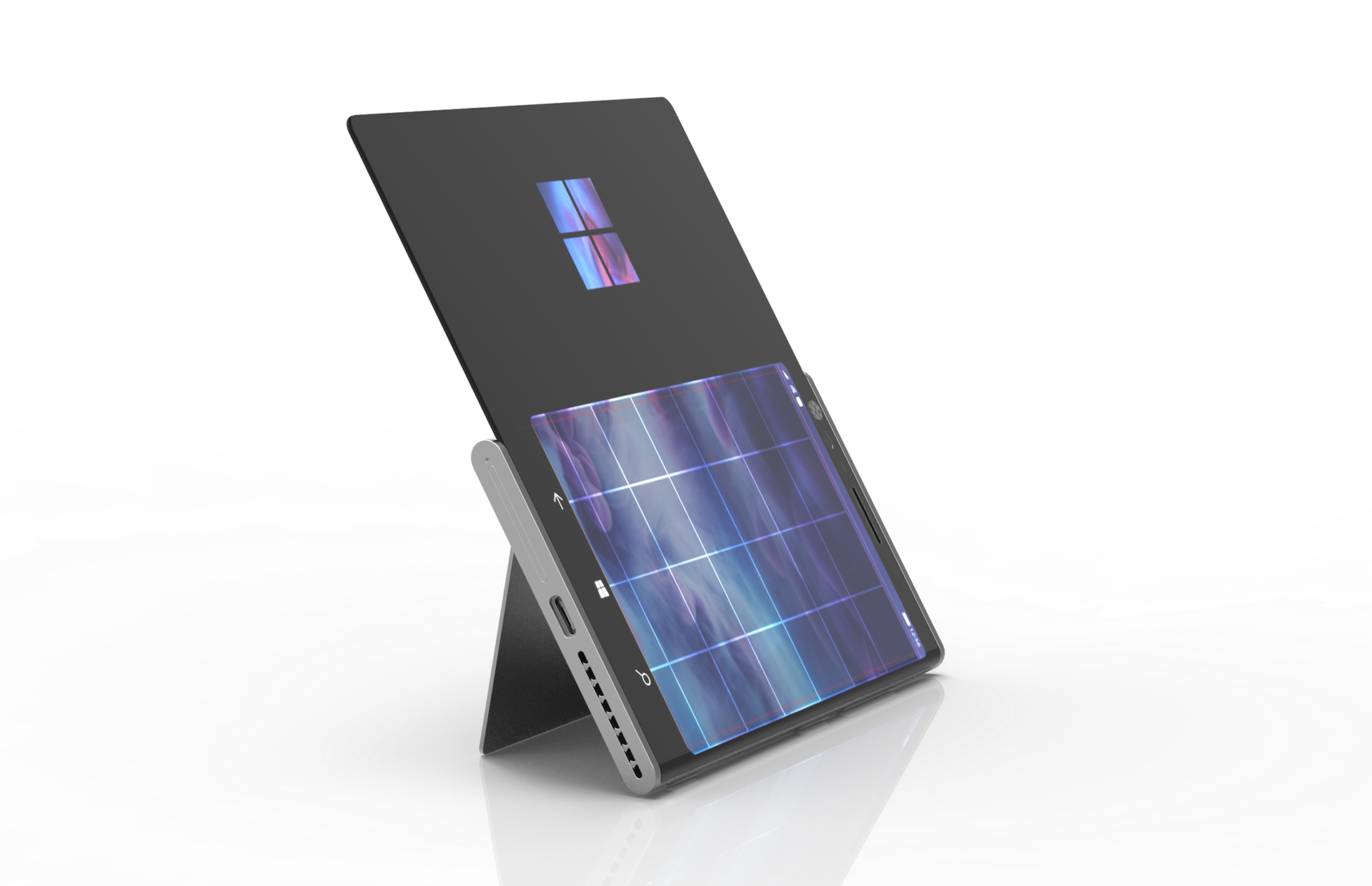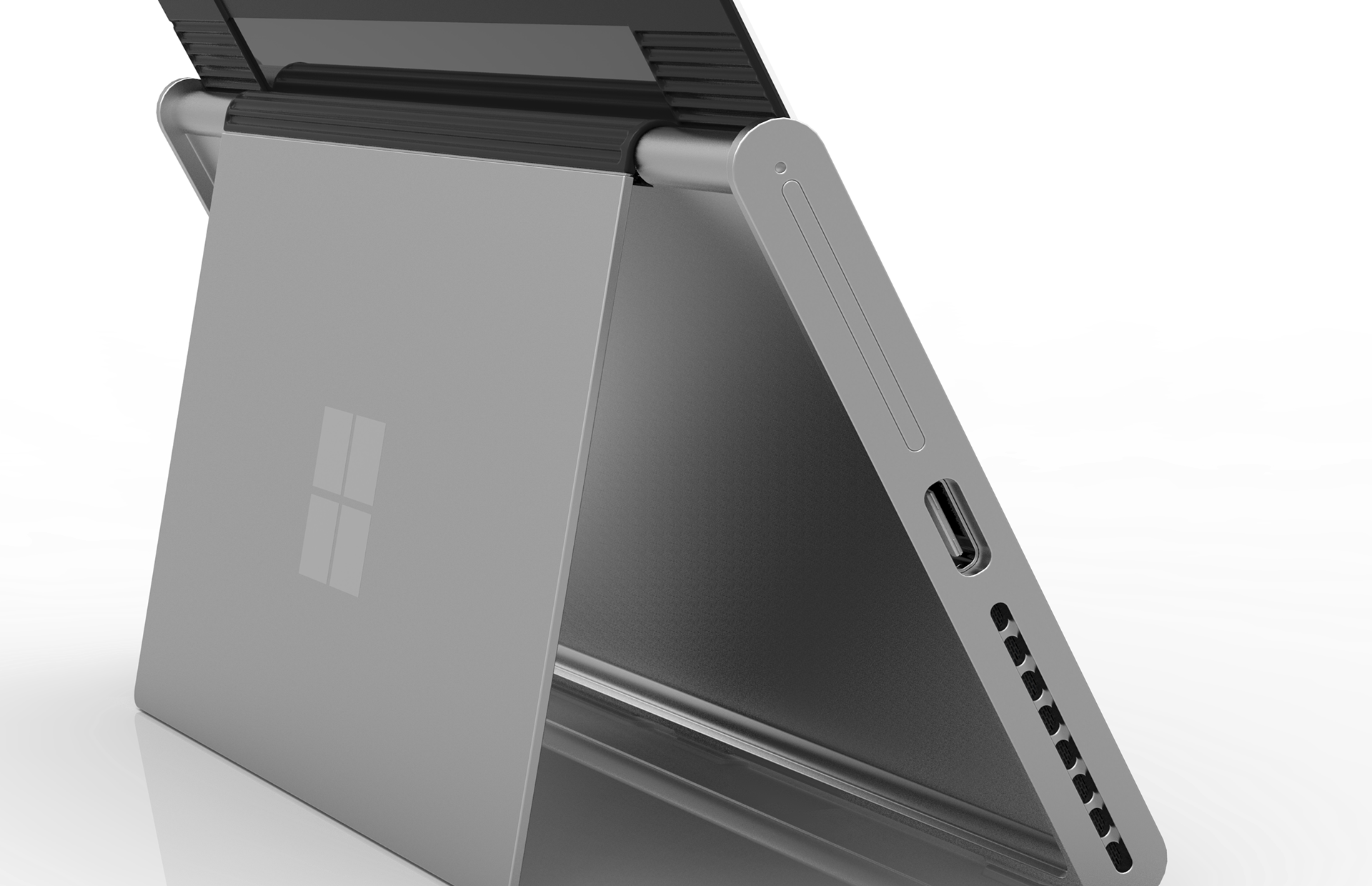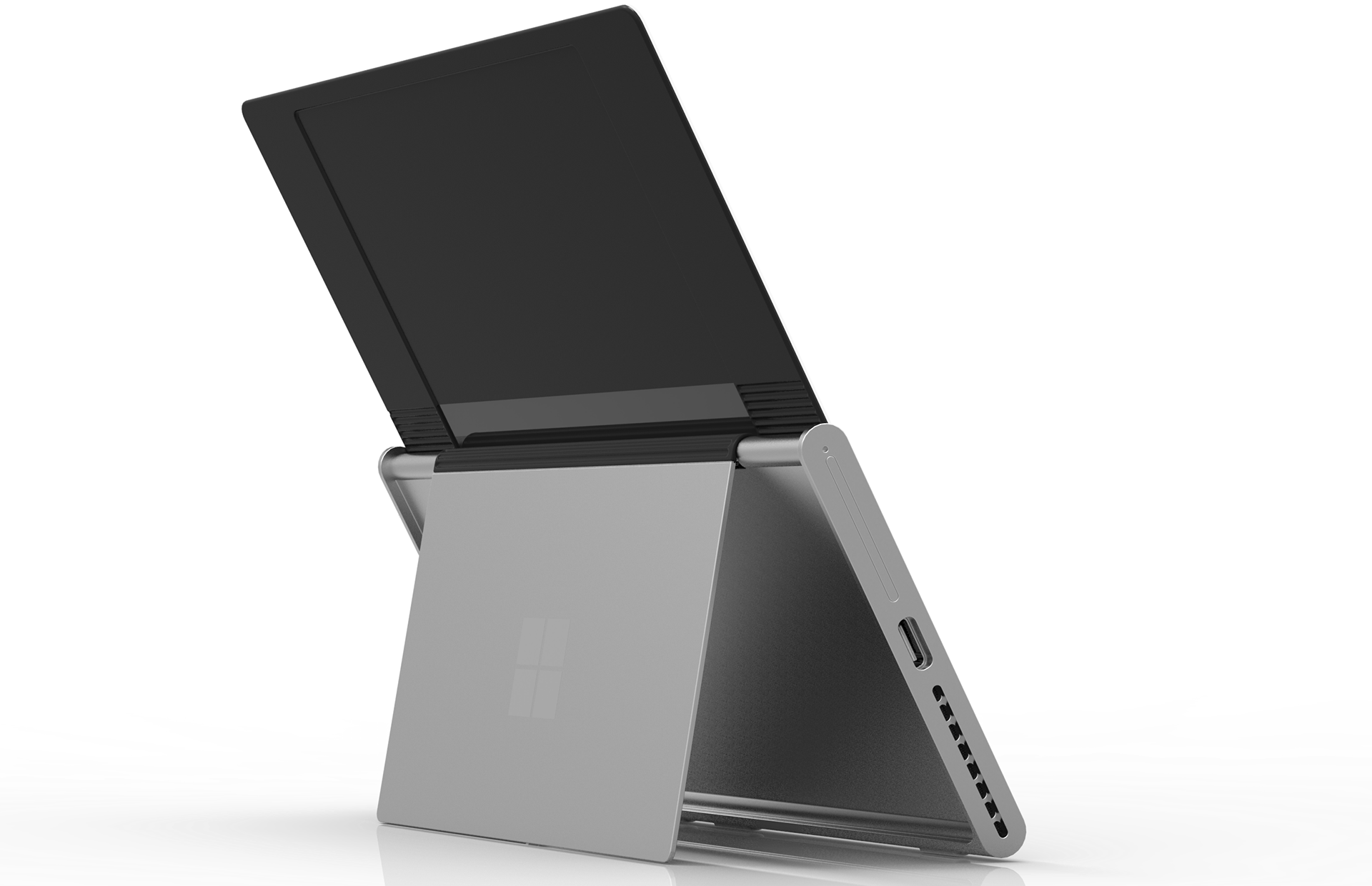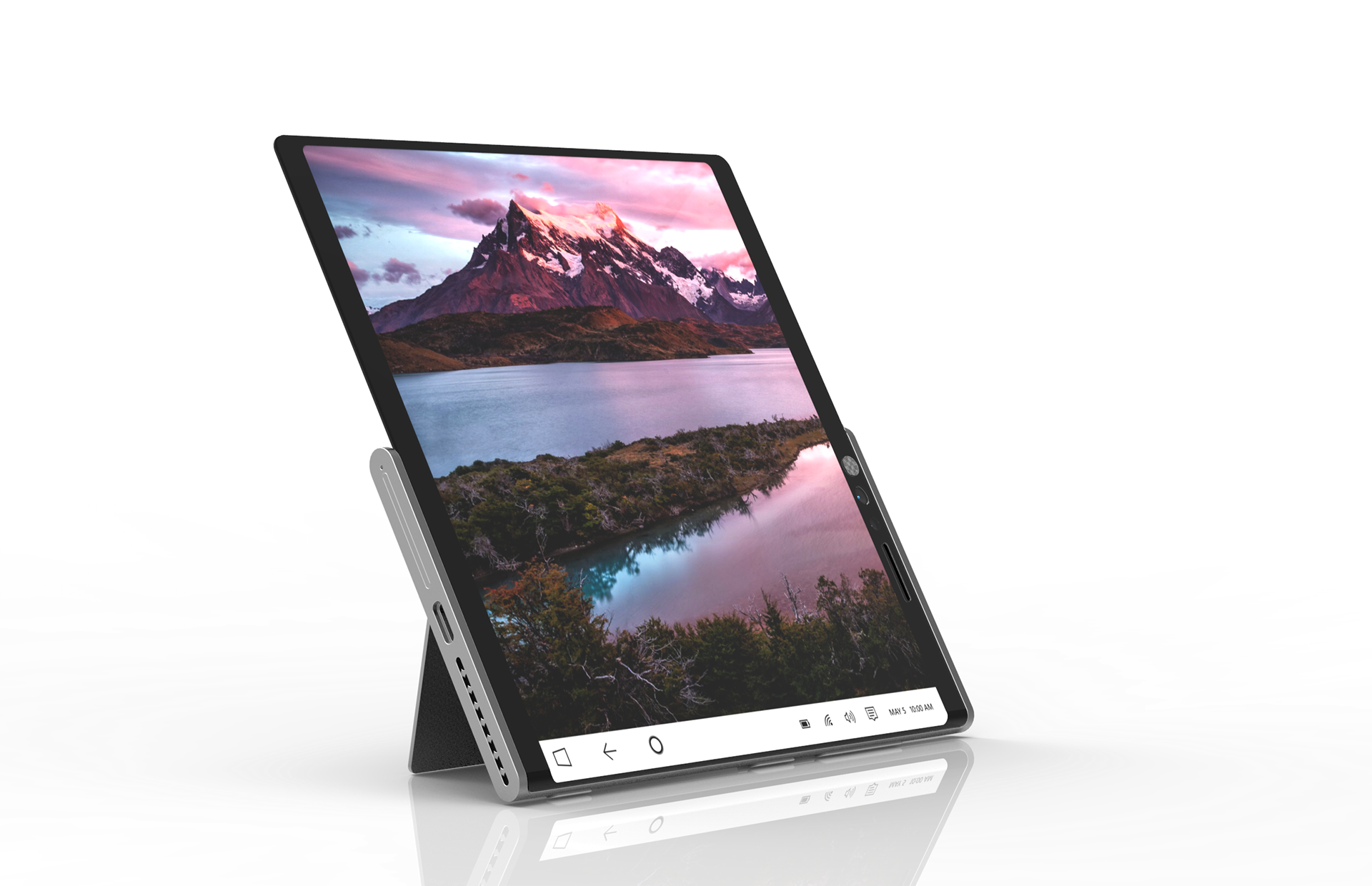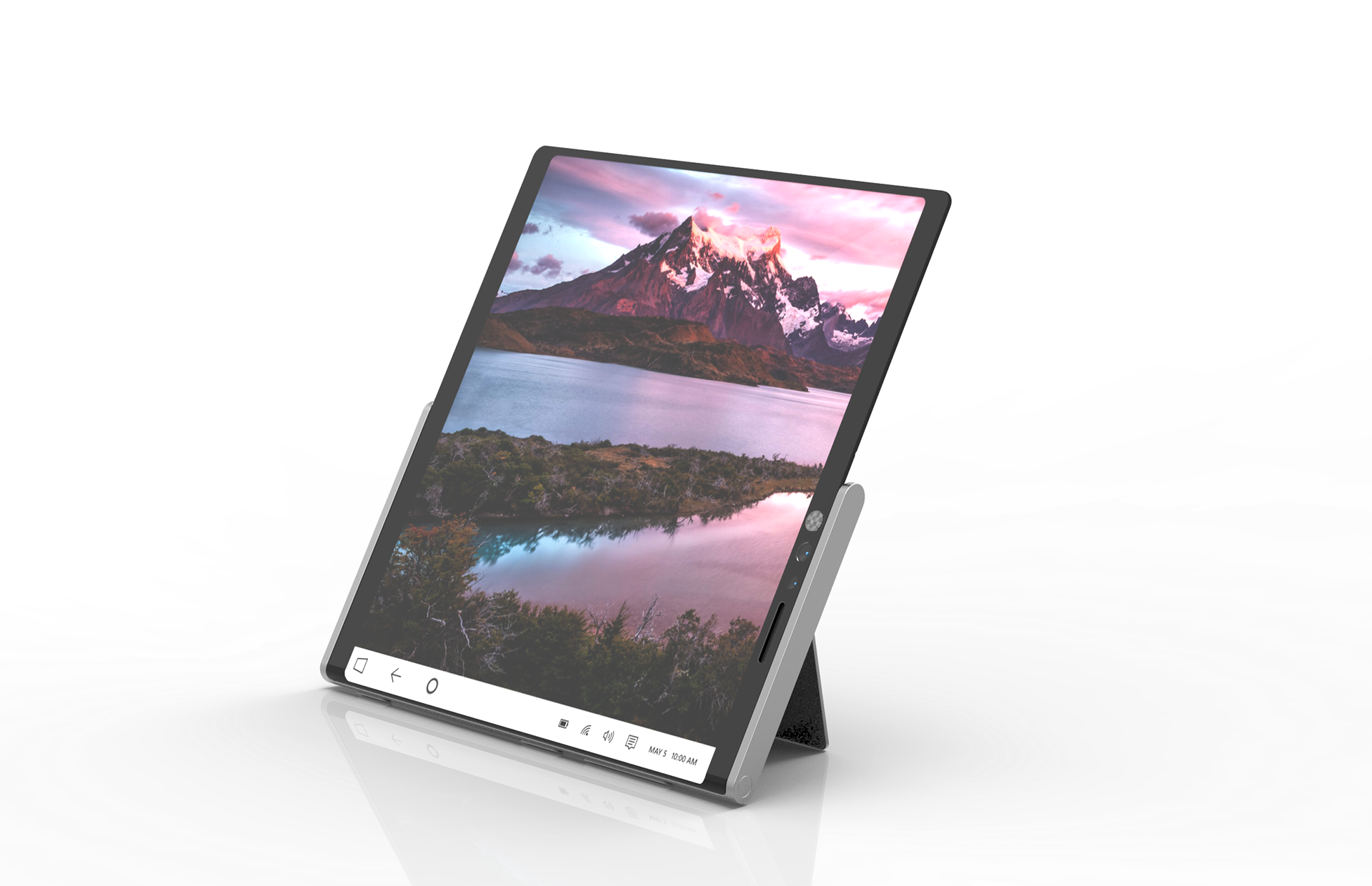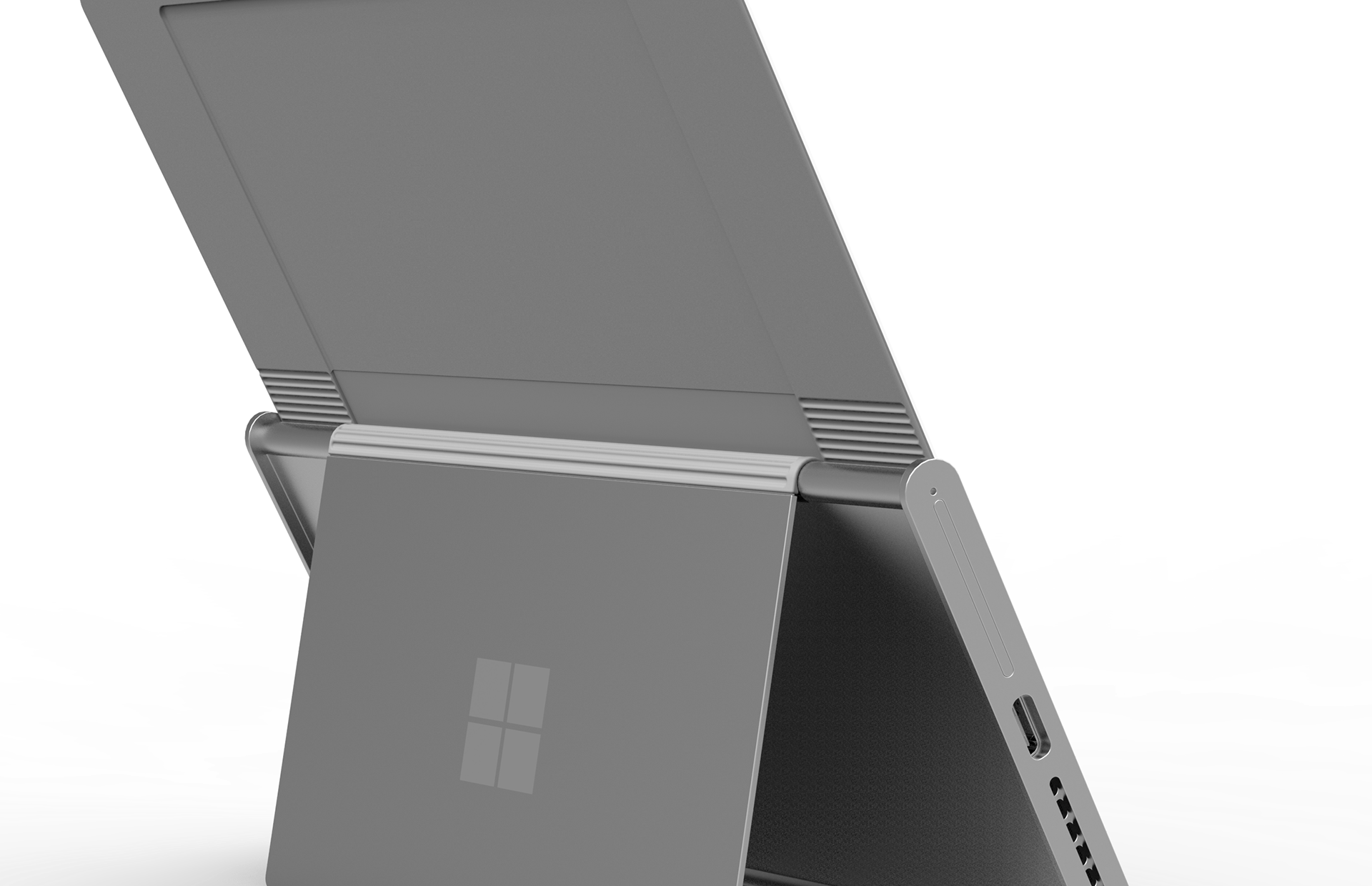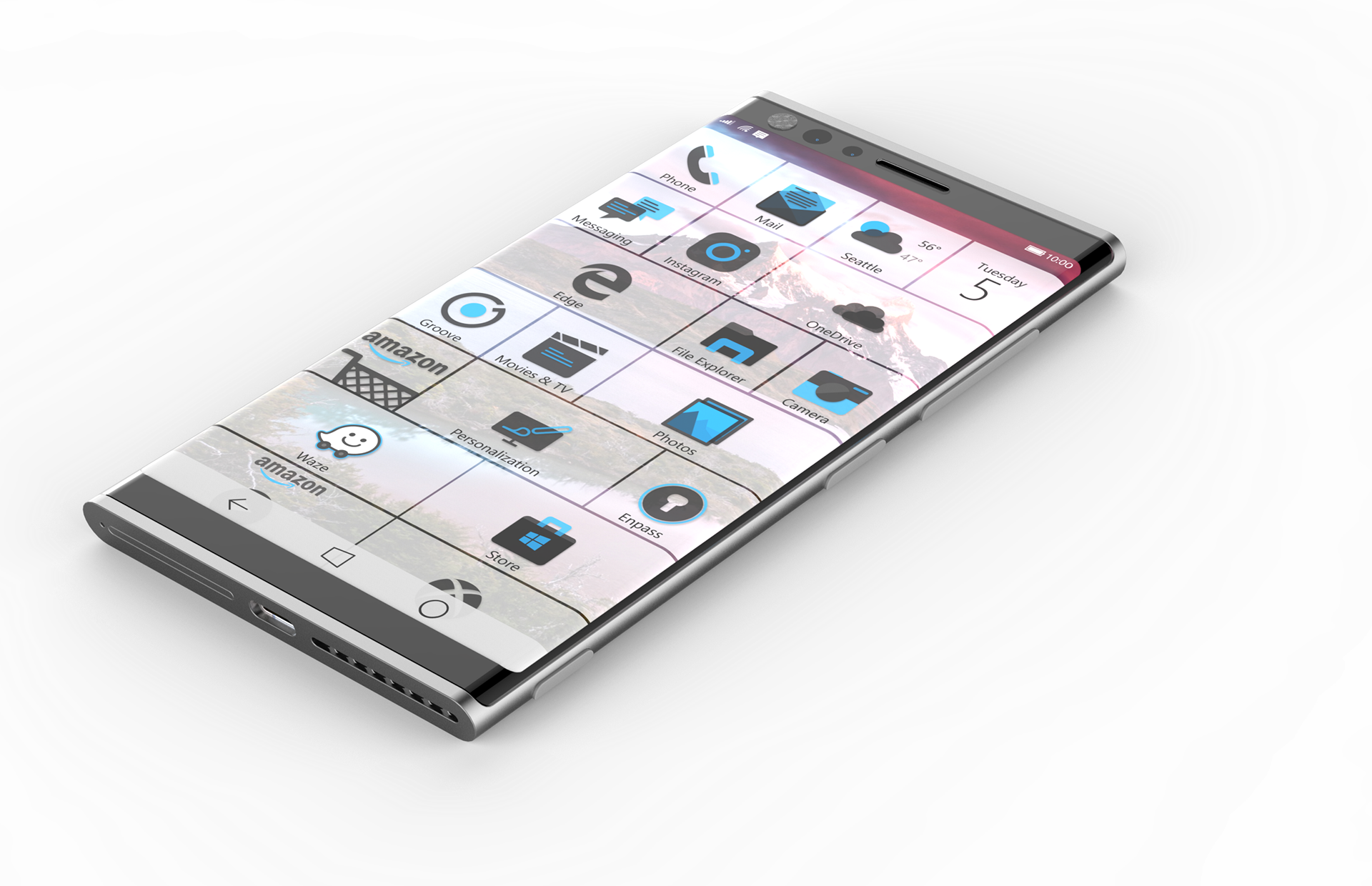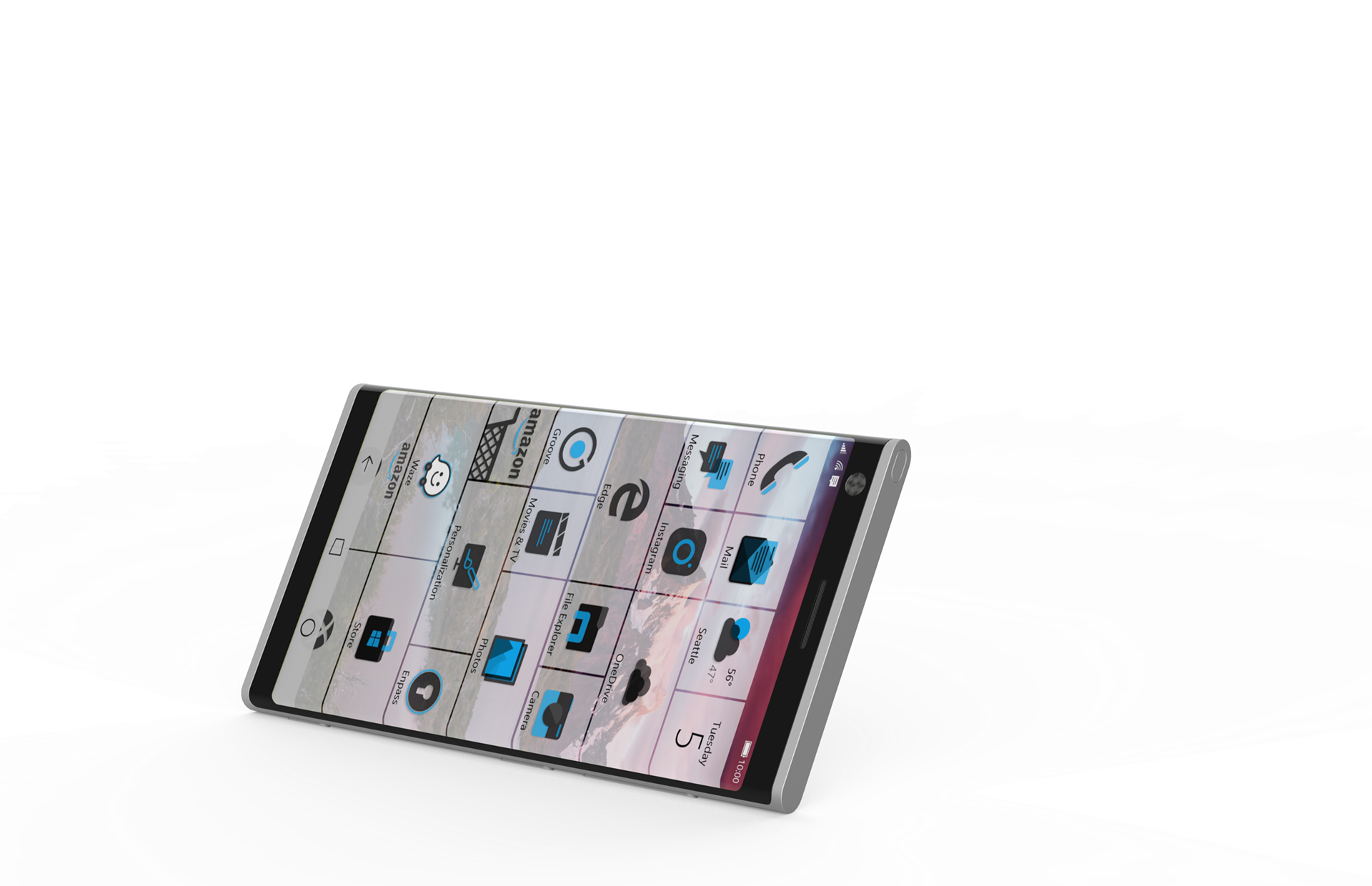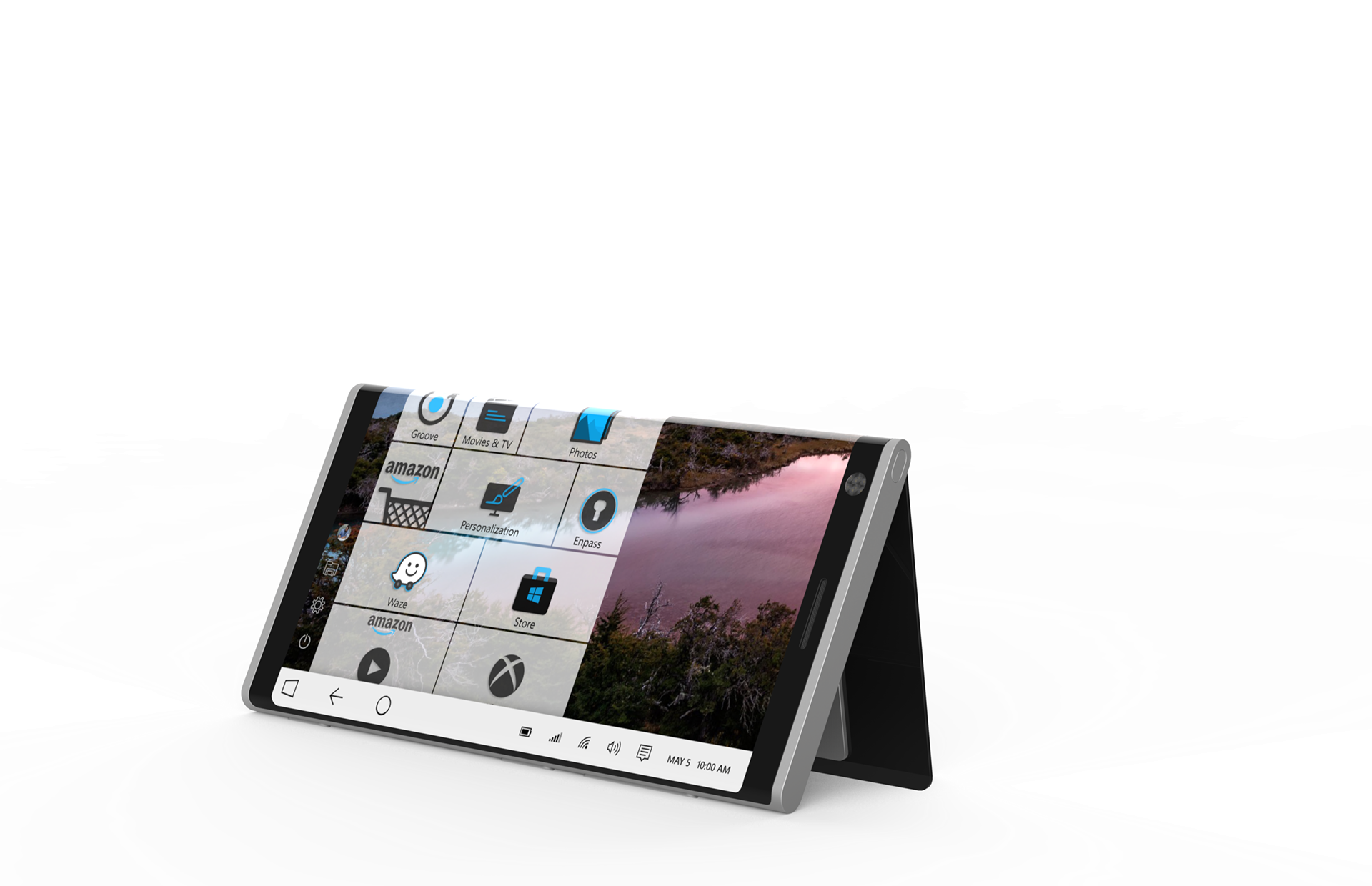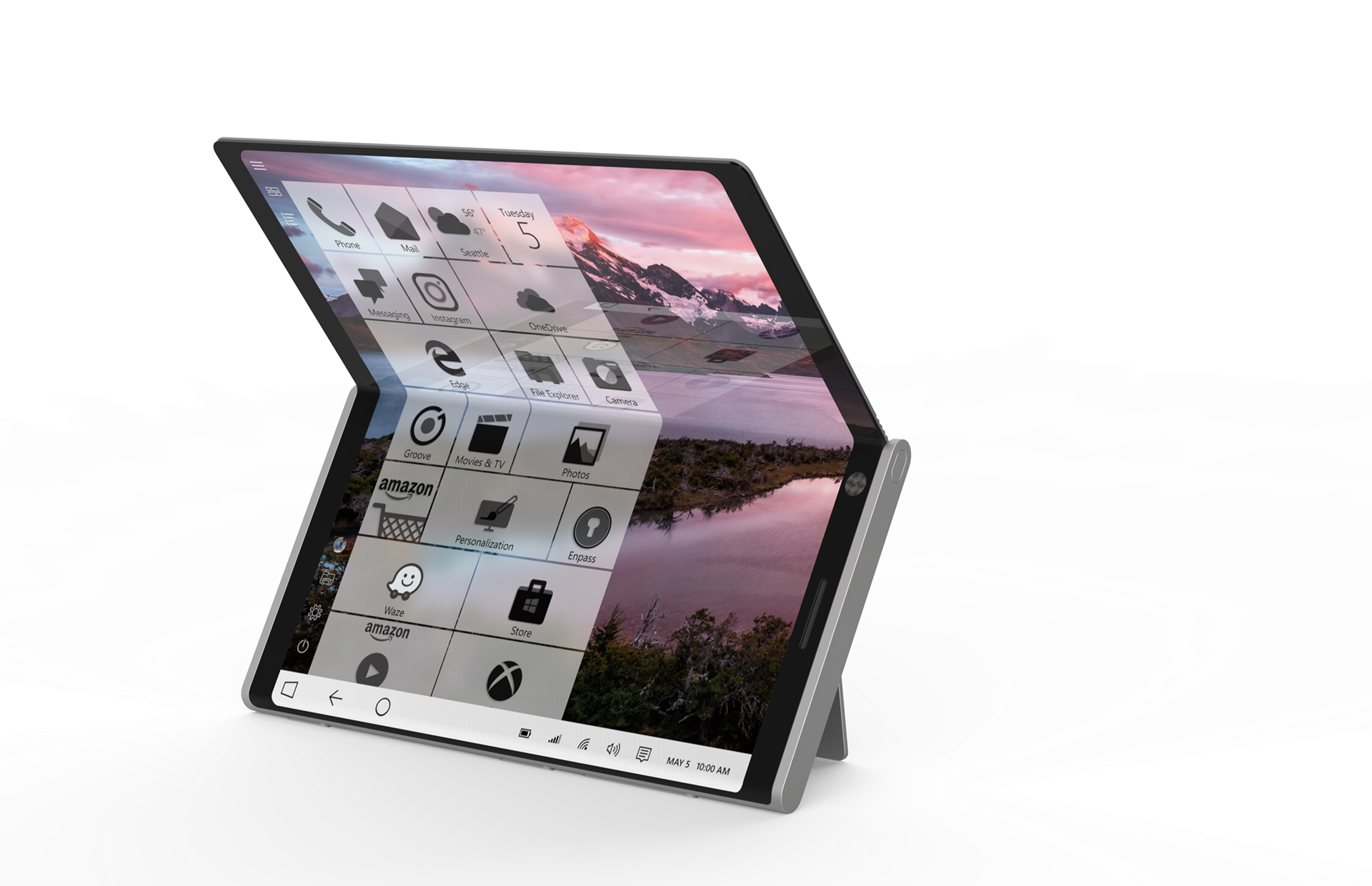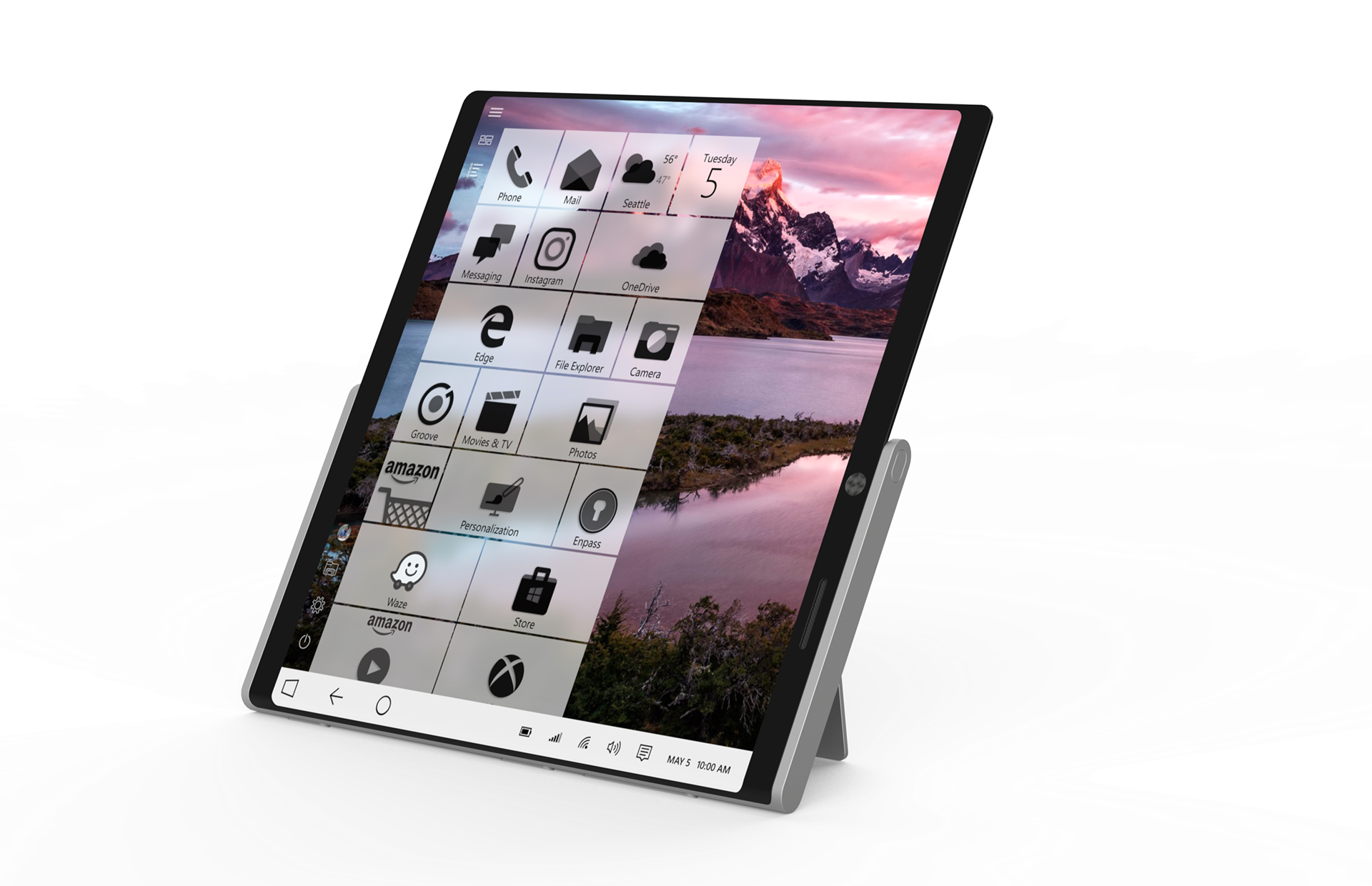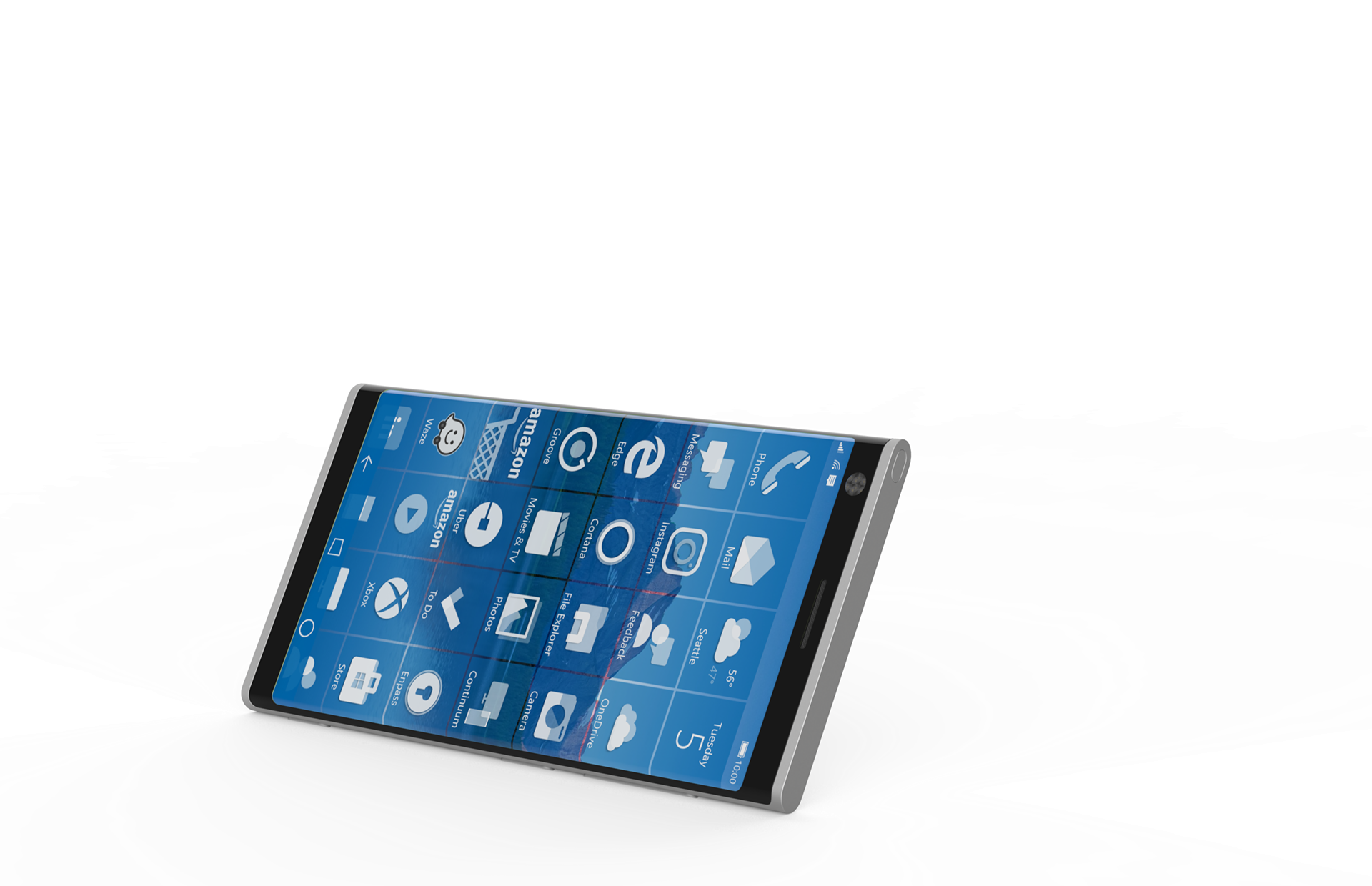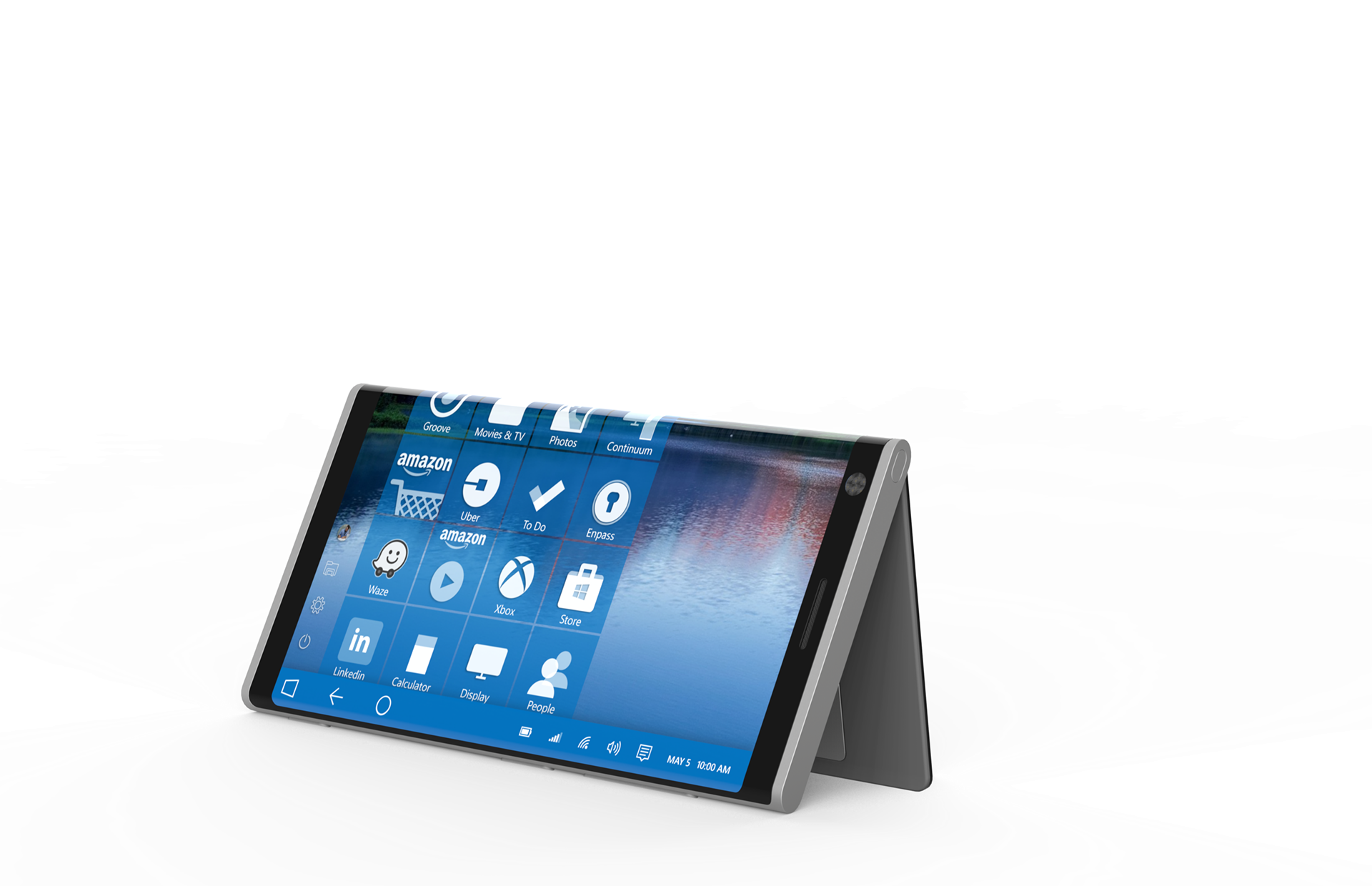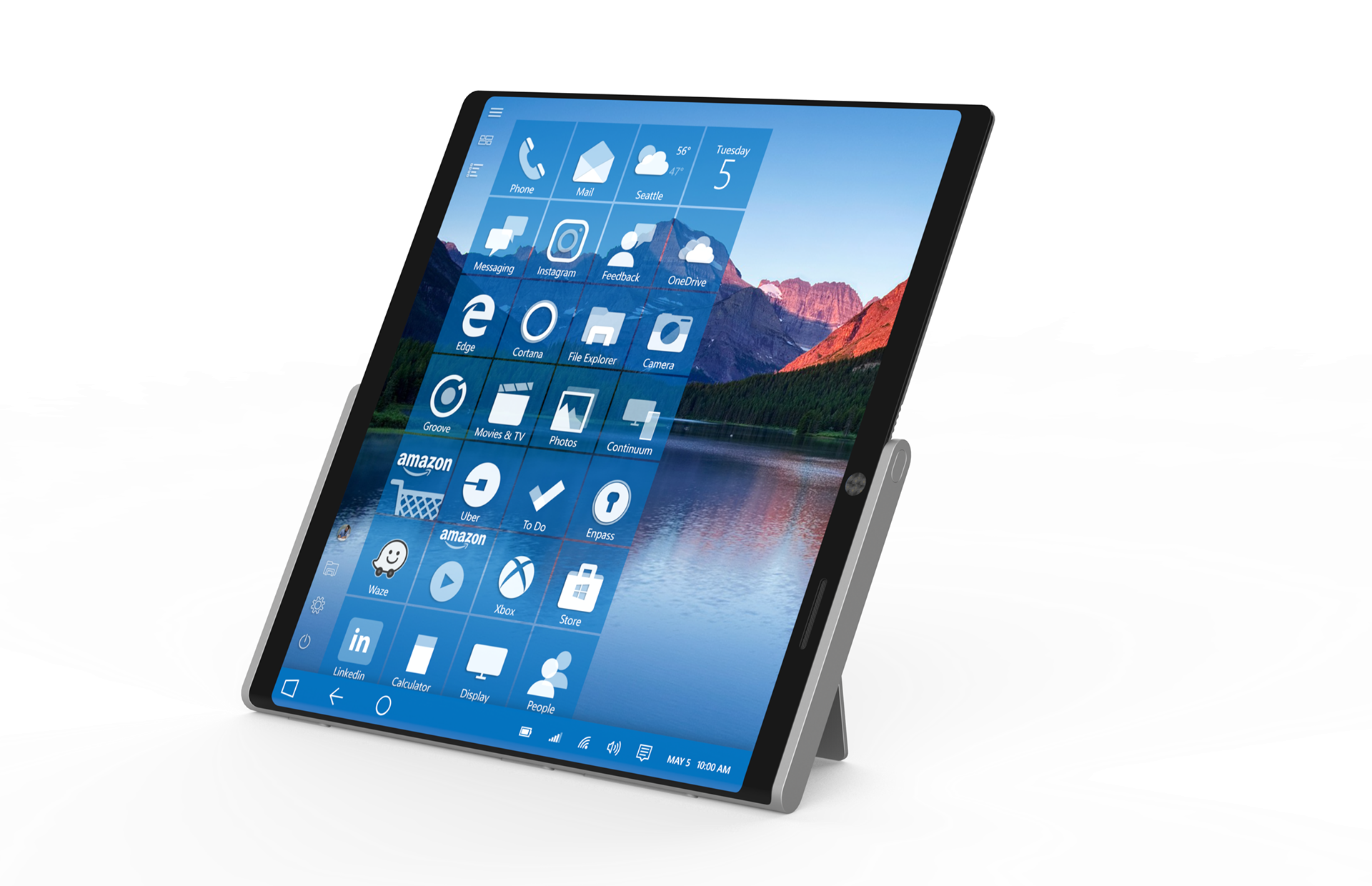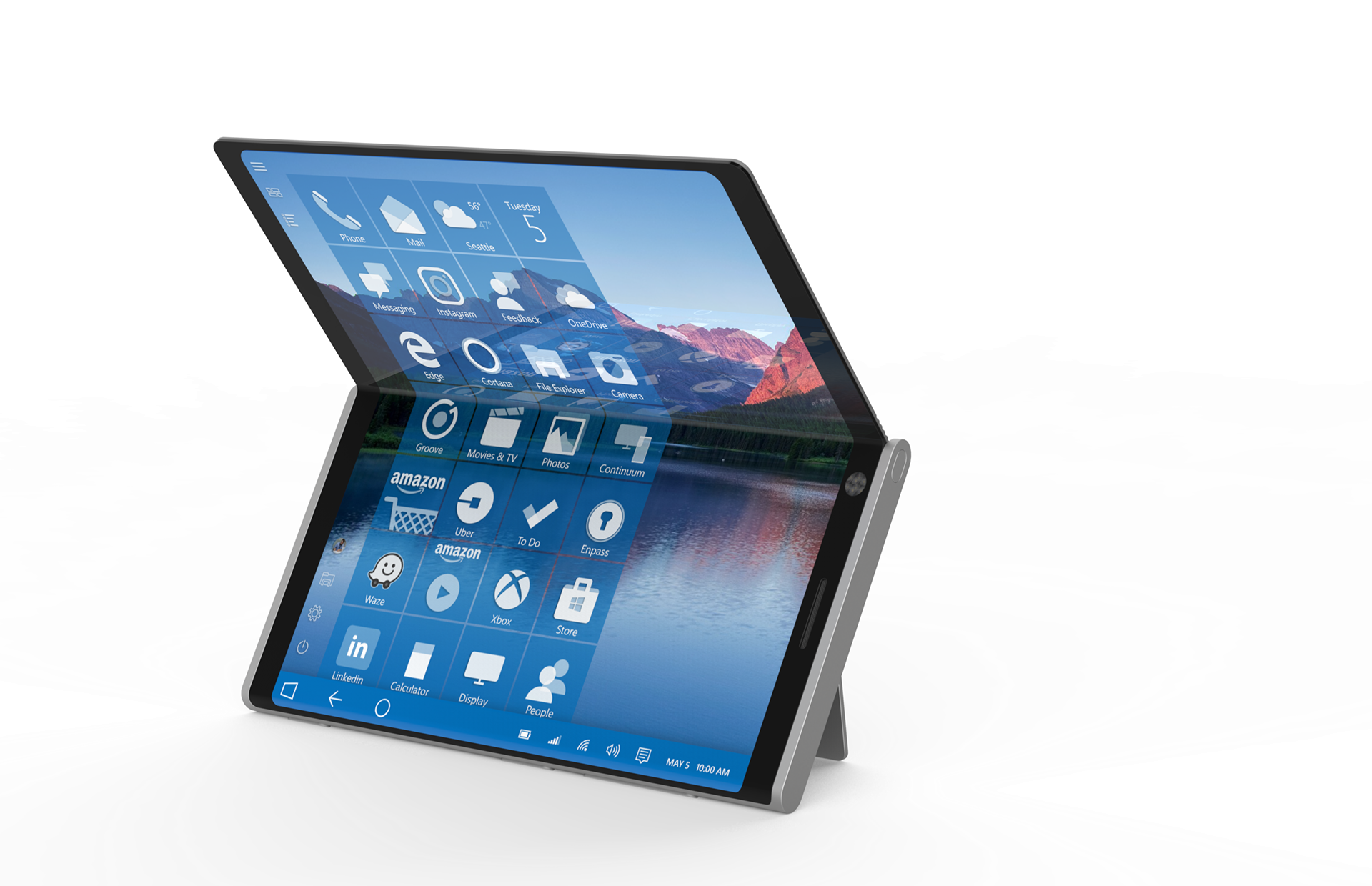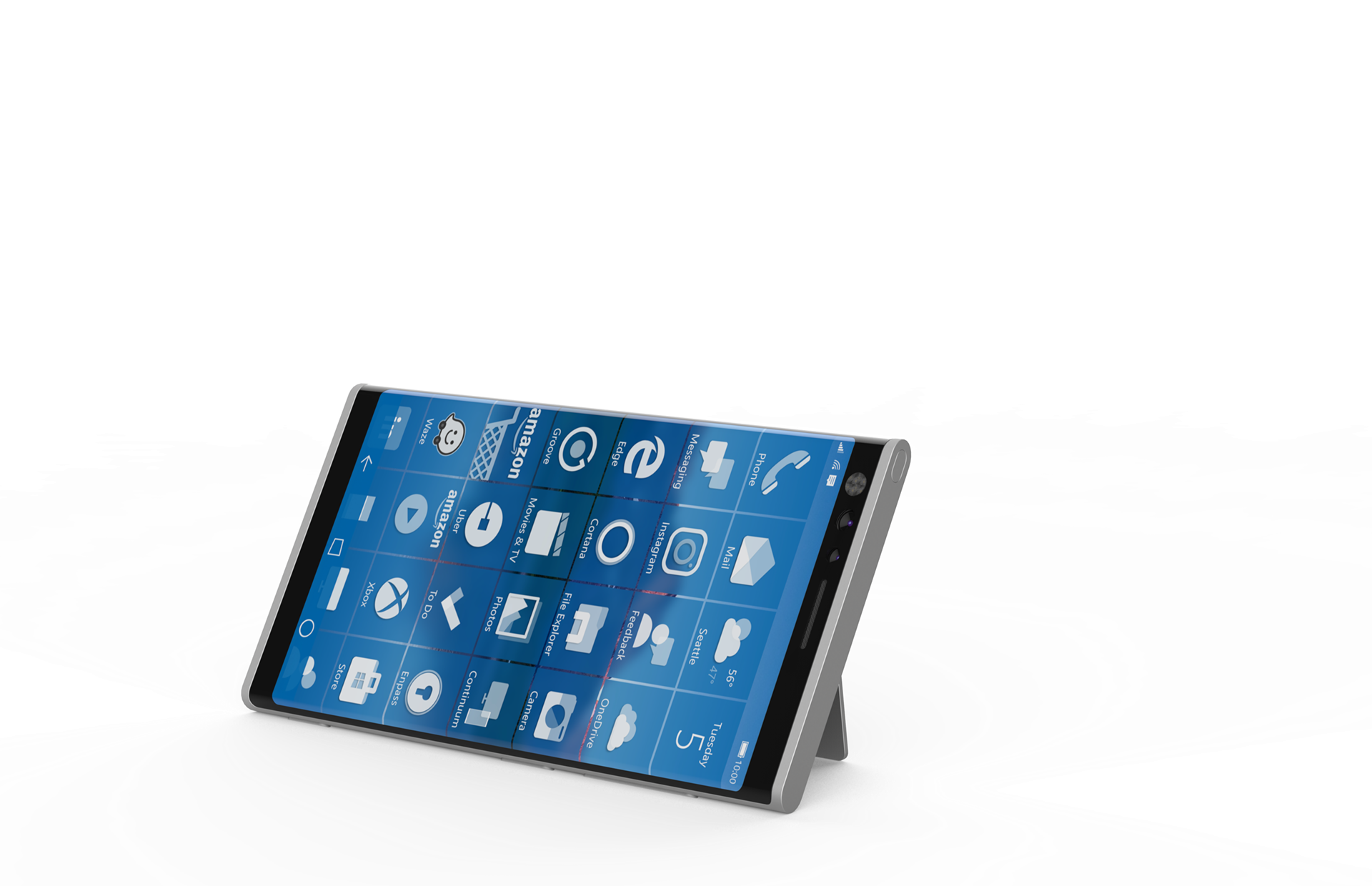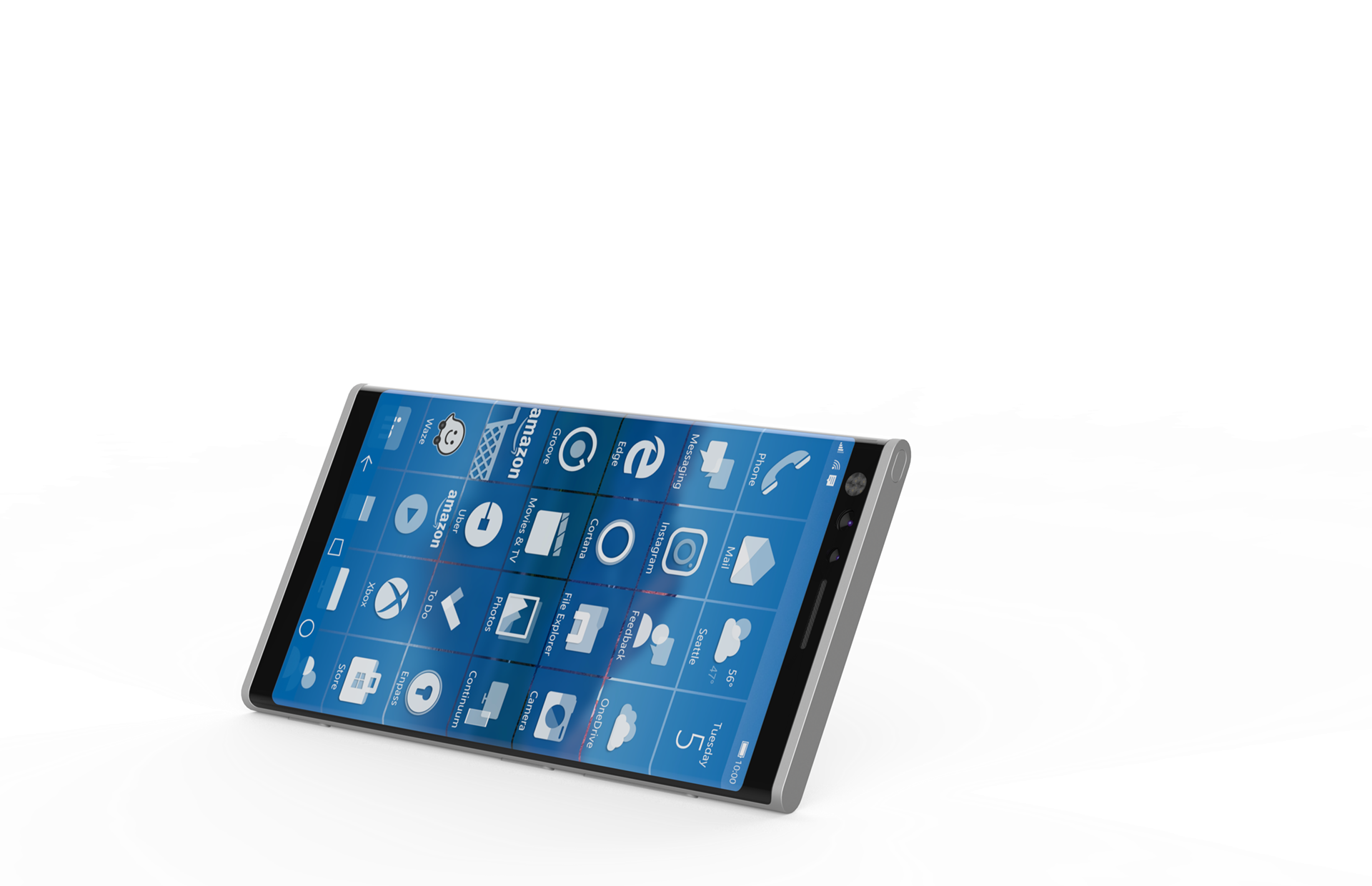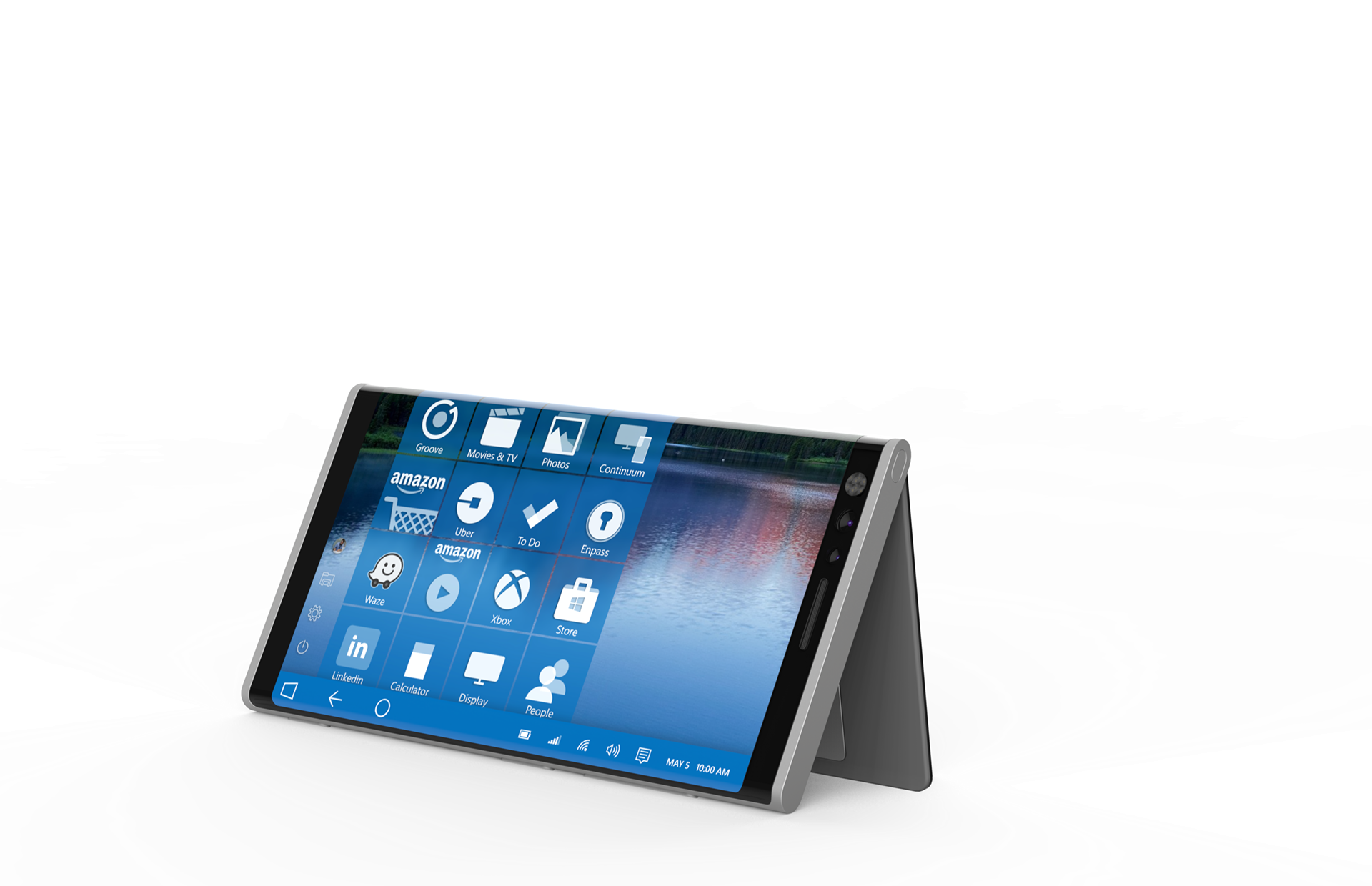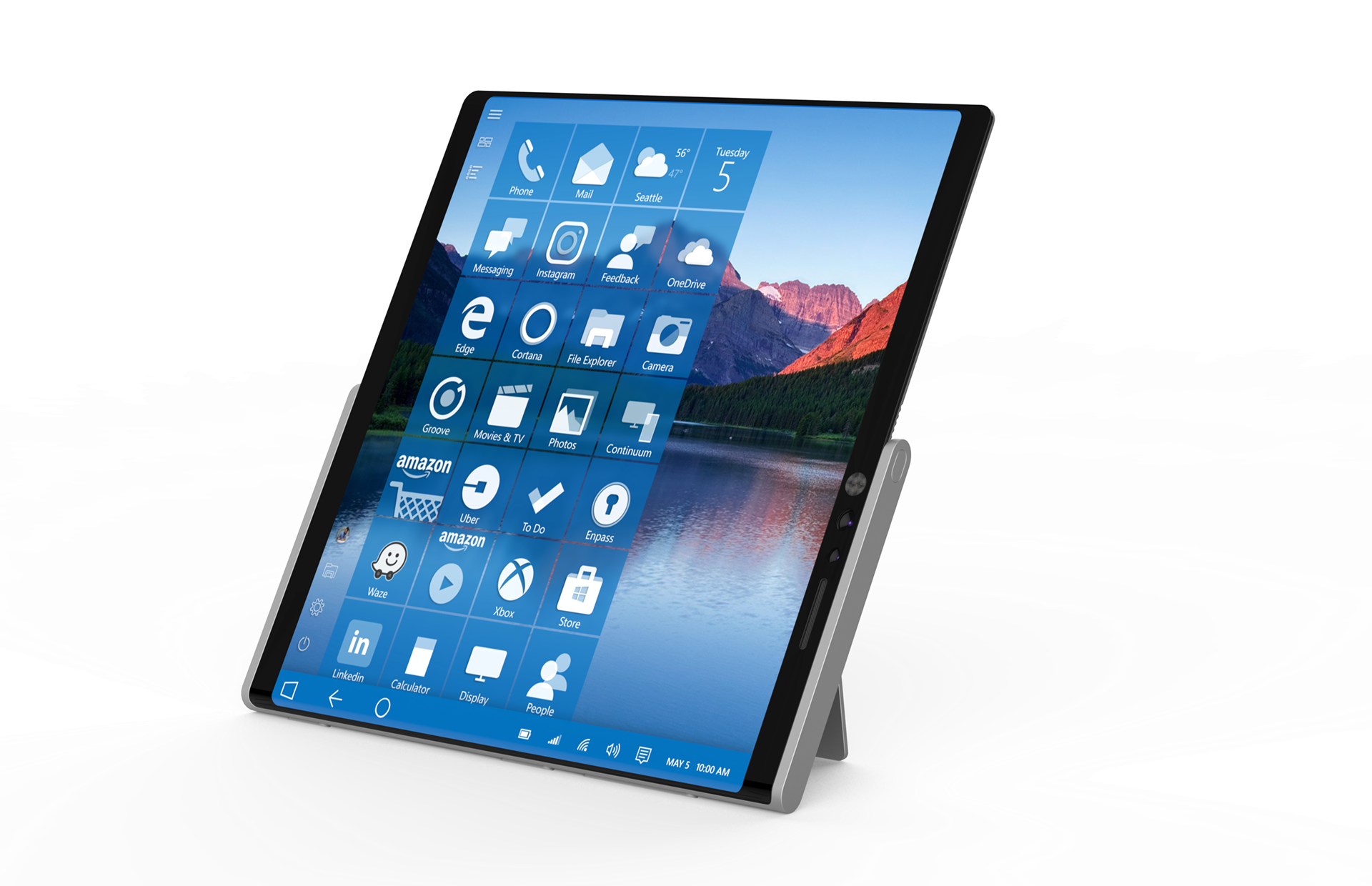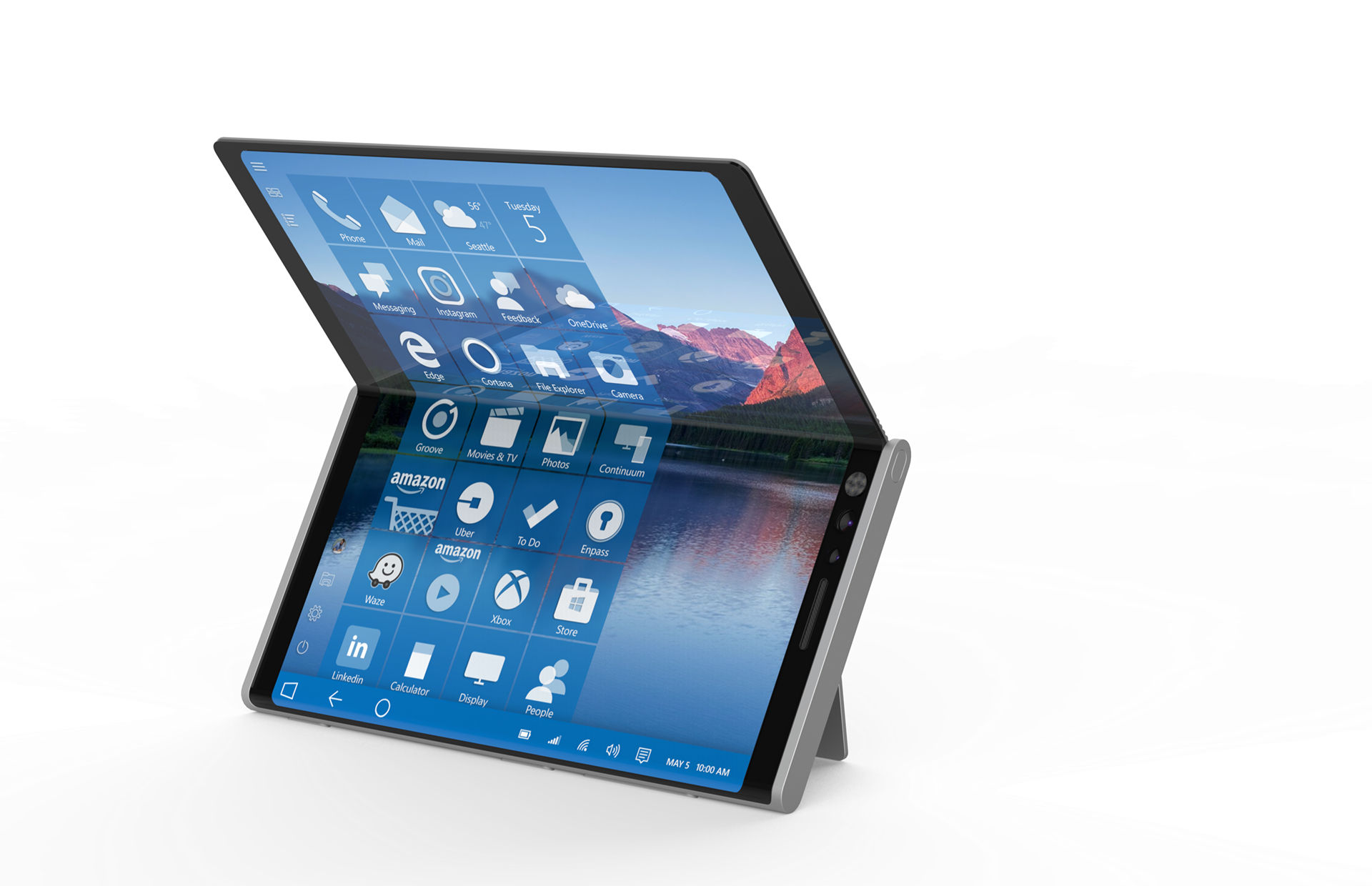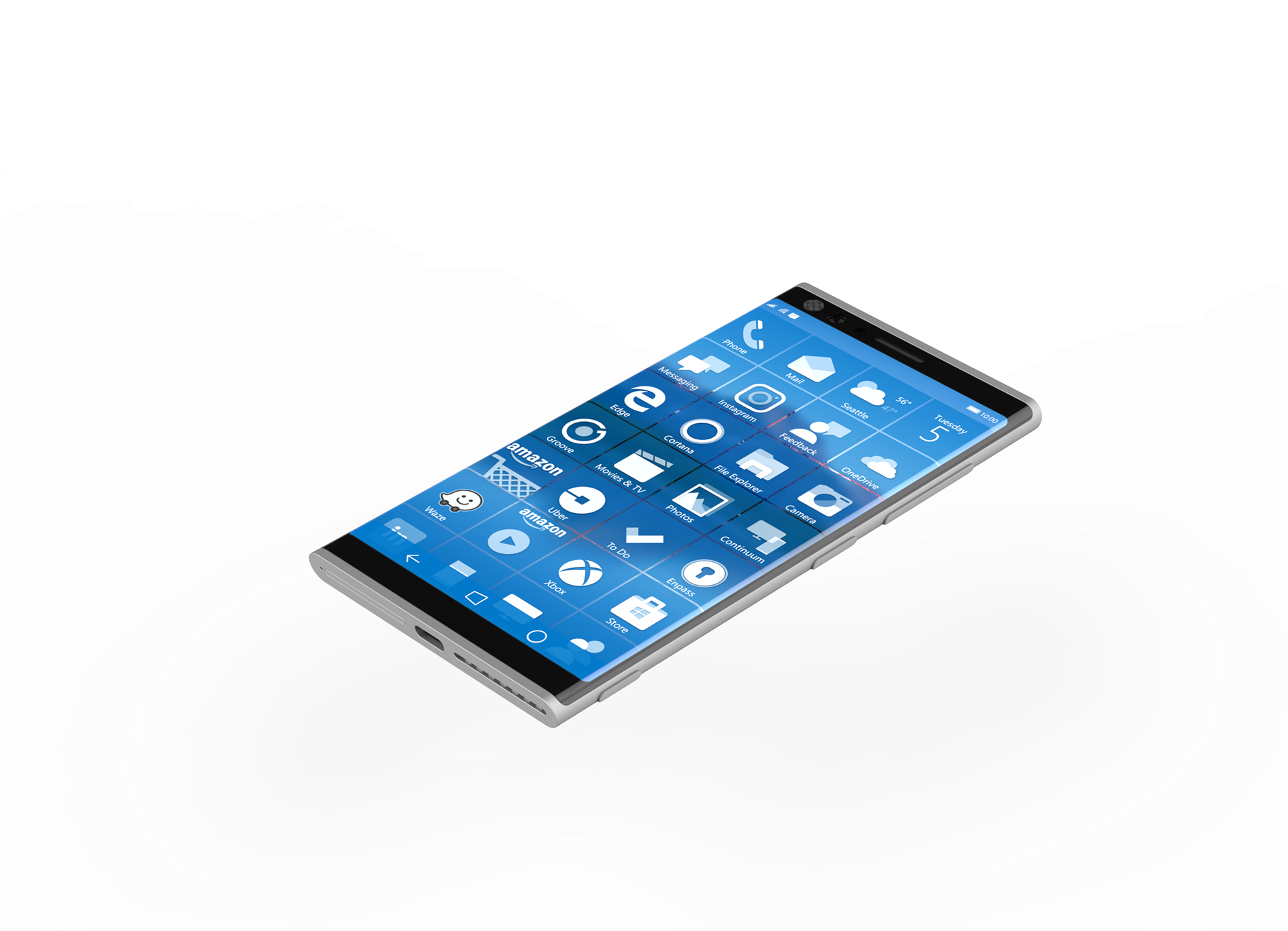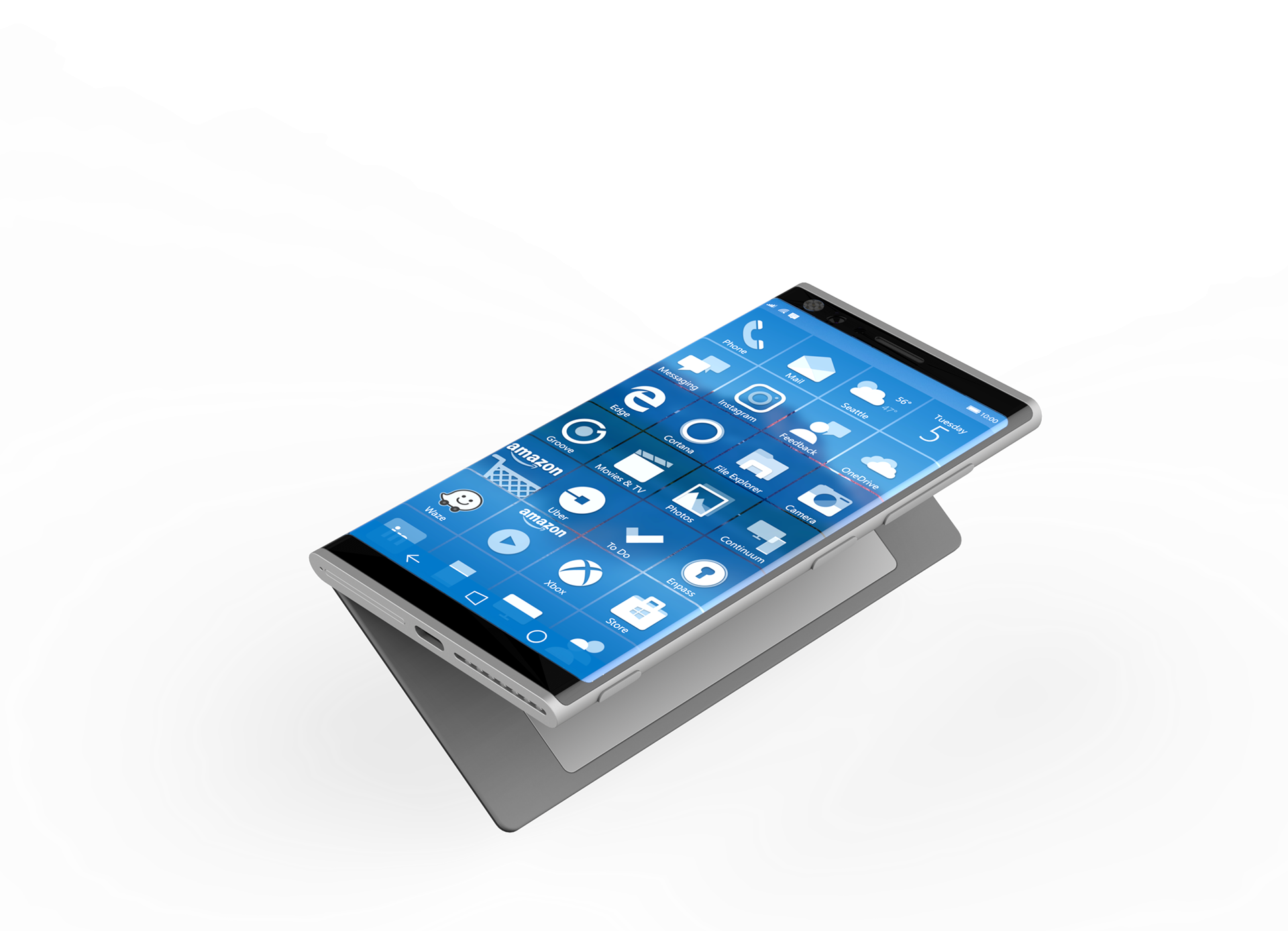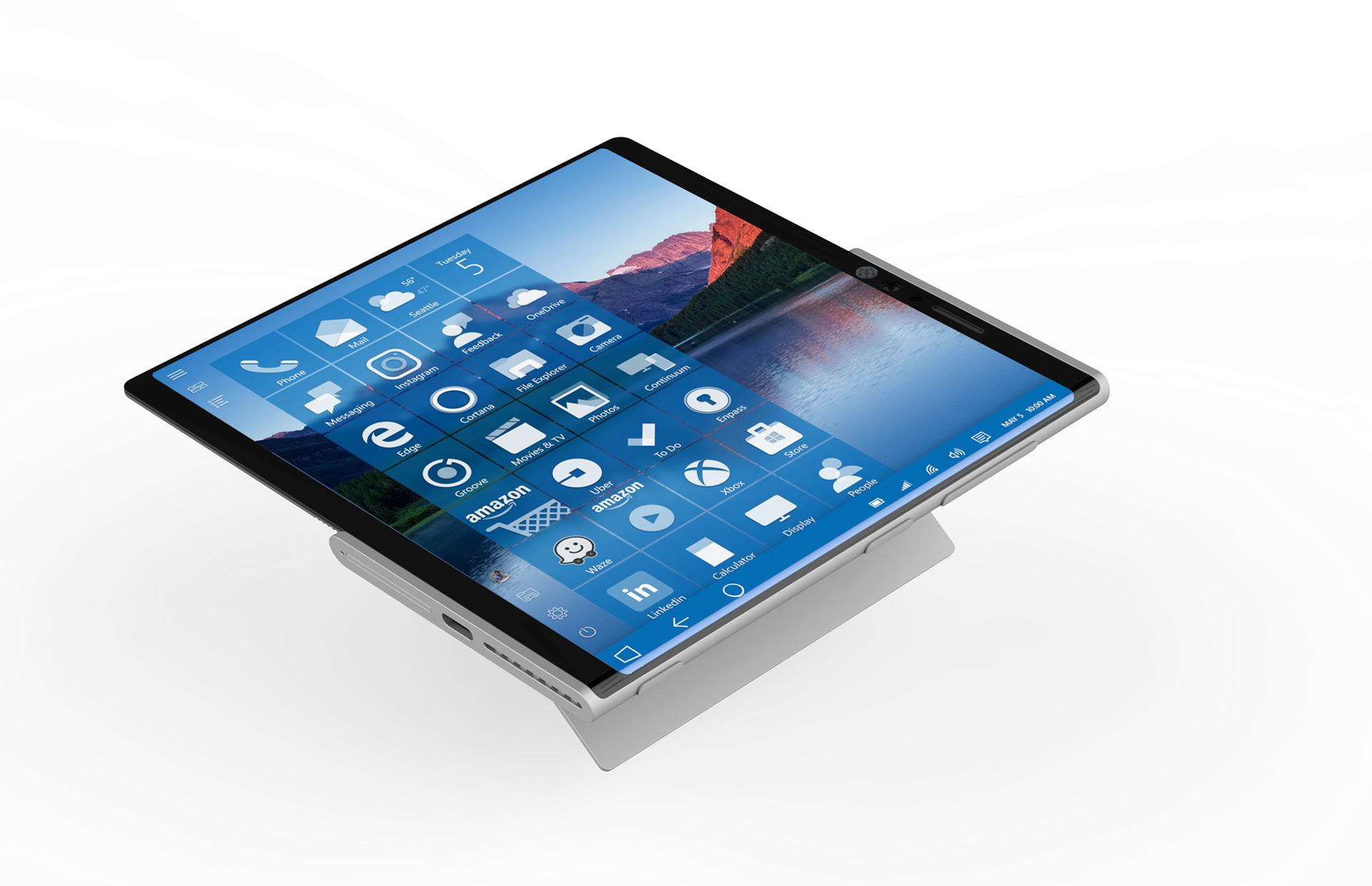 I created a new approach to the problem, how about a tablet that folded in half. With this new approach the device would function as a tablet first in every way and have many other engineering benefits. You could use either side of the device as the main compact display. There would be only one camera sensor or set of camera sensors on board, saving space for the two batteries on either side of the device, which should maximize time between charges.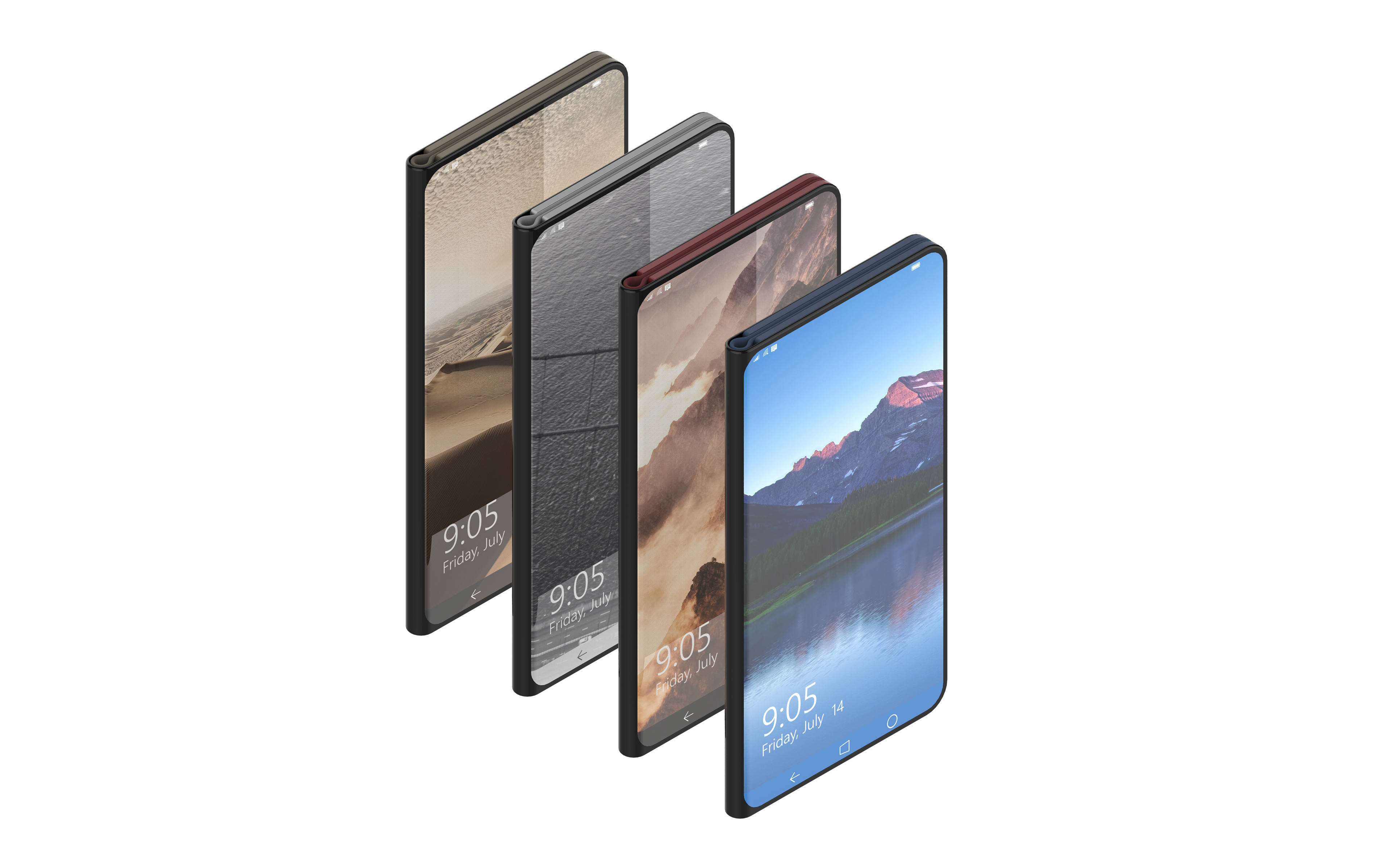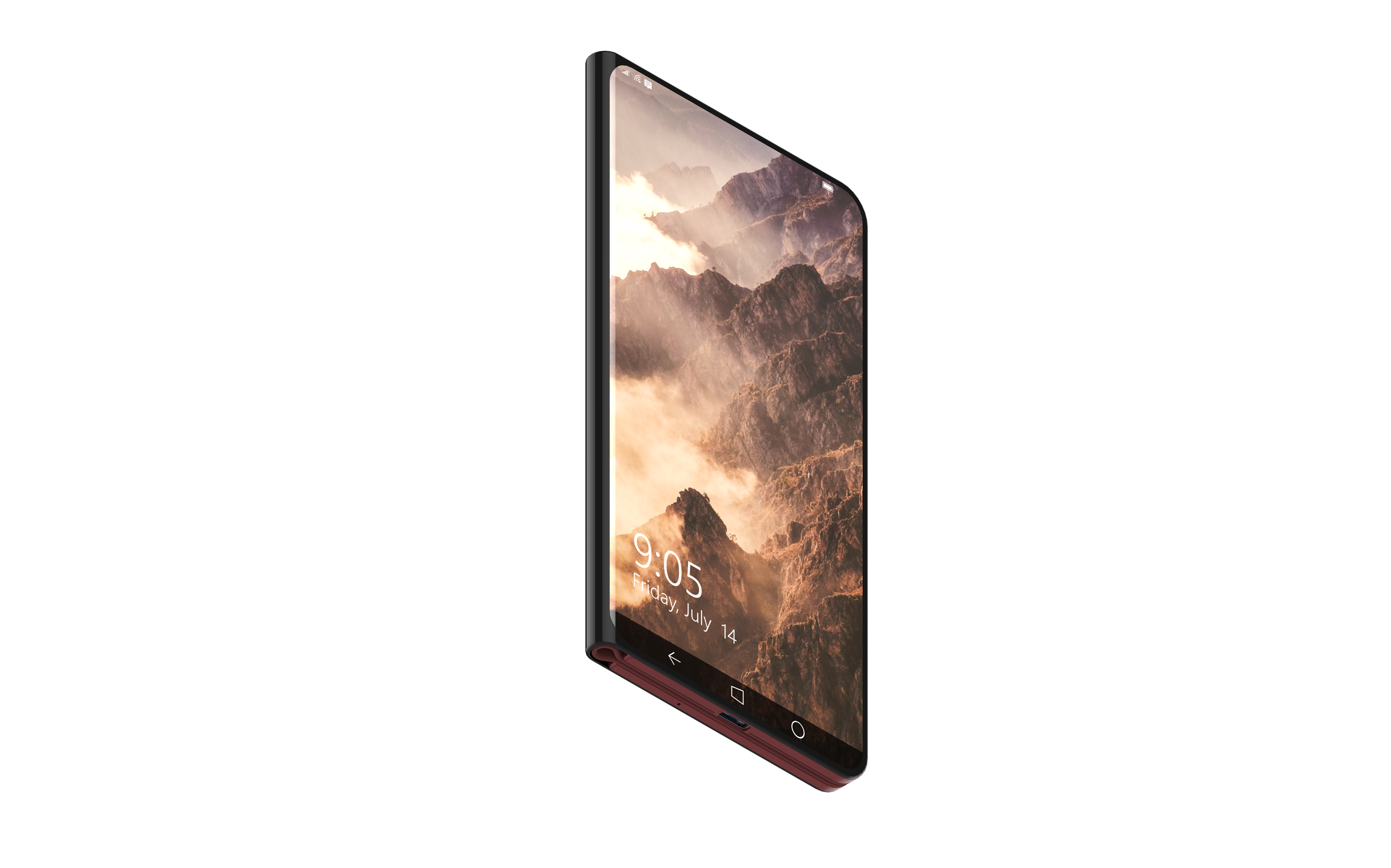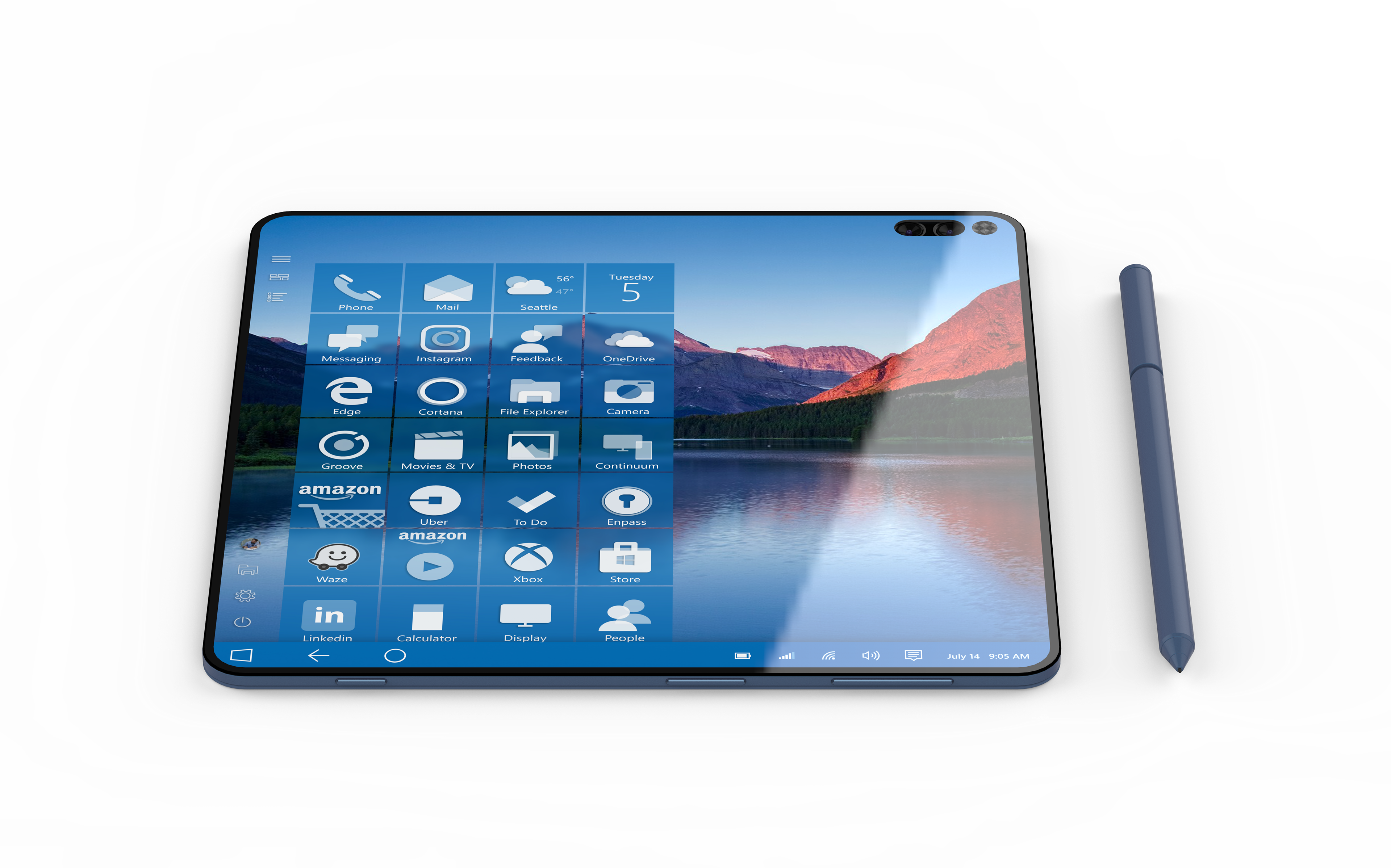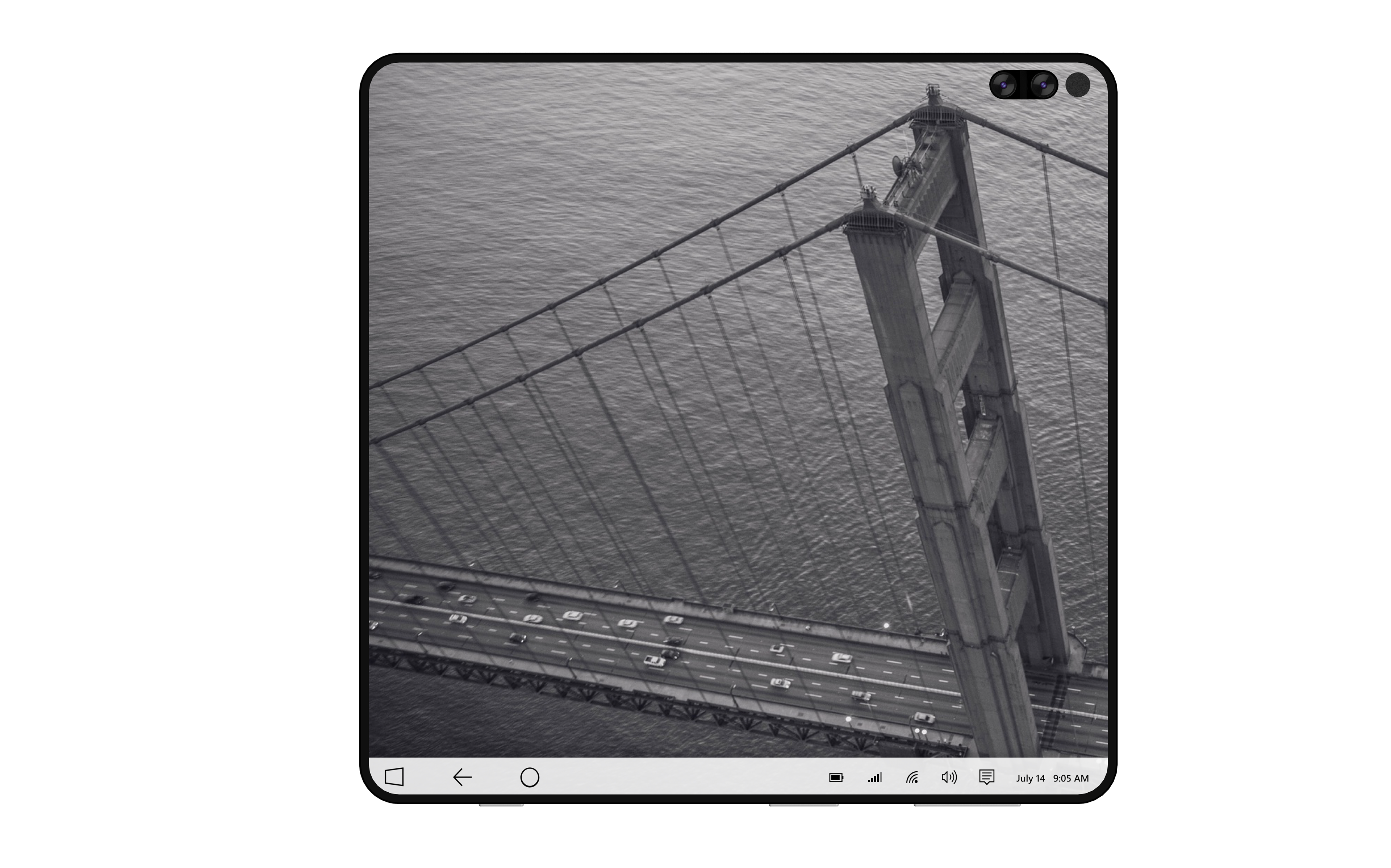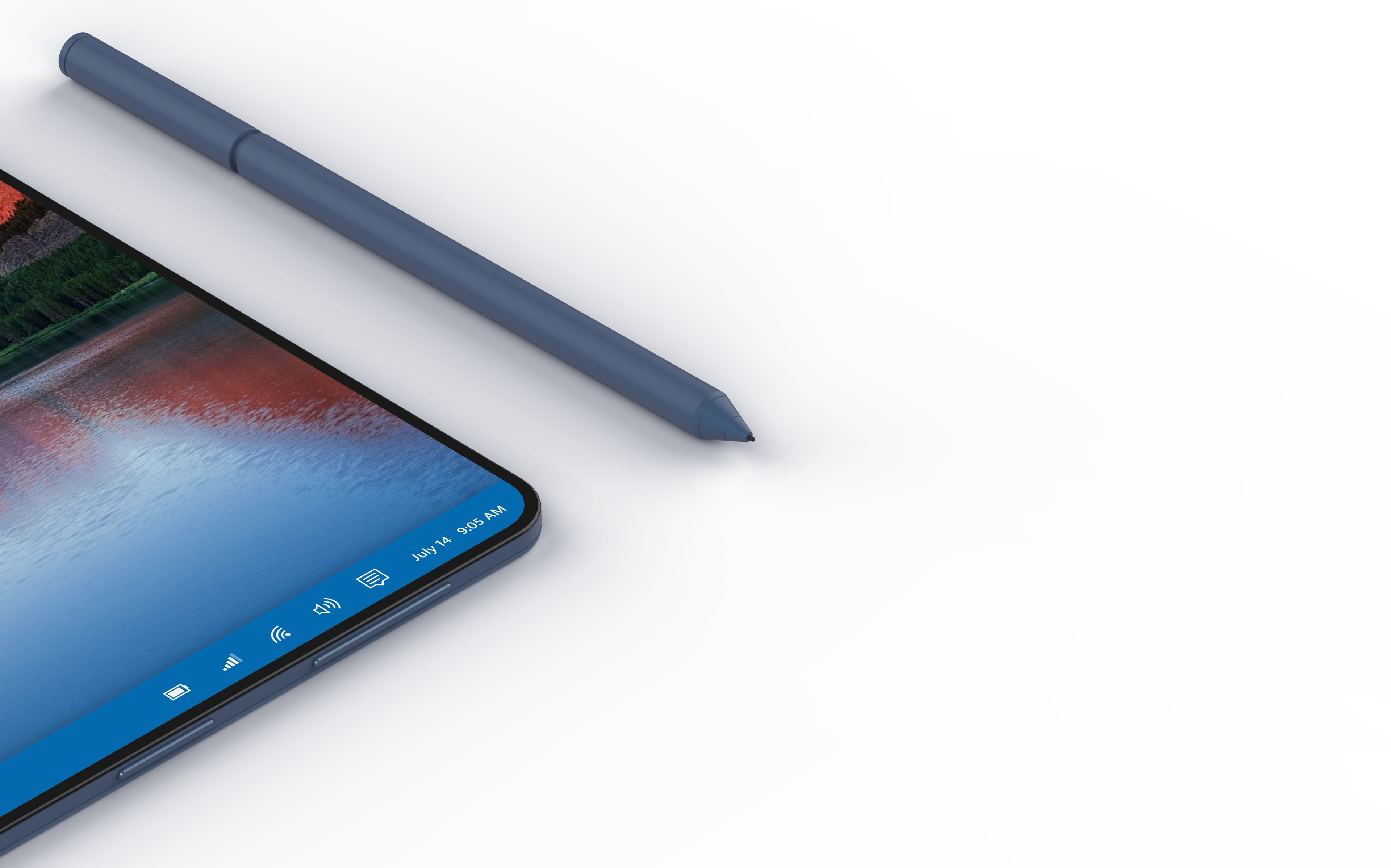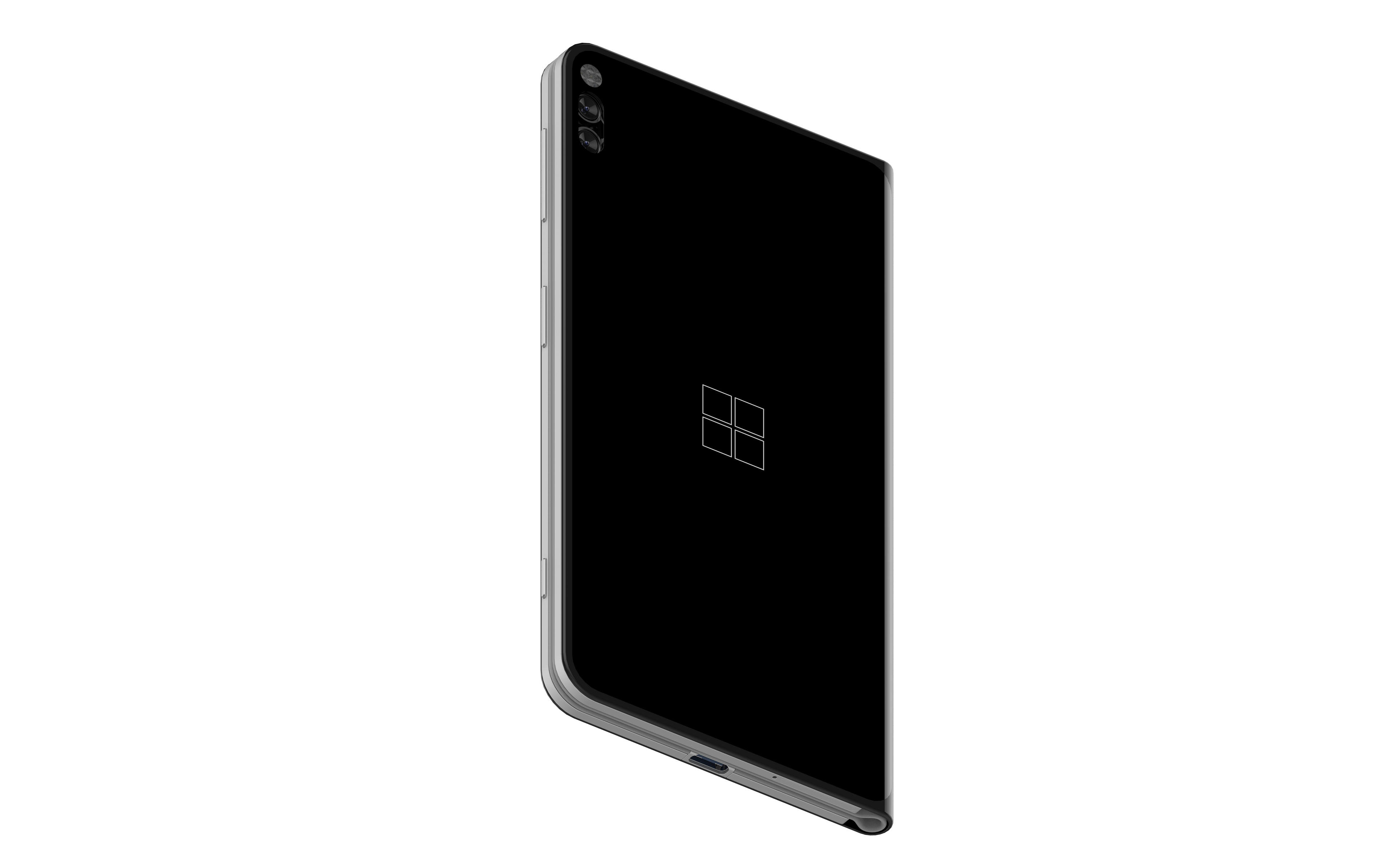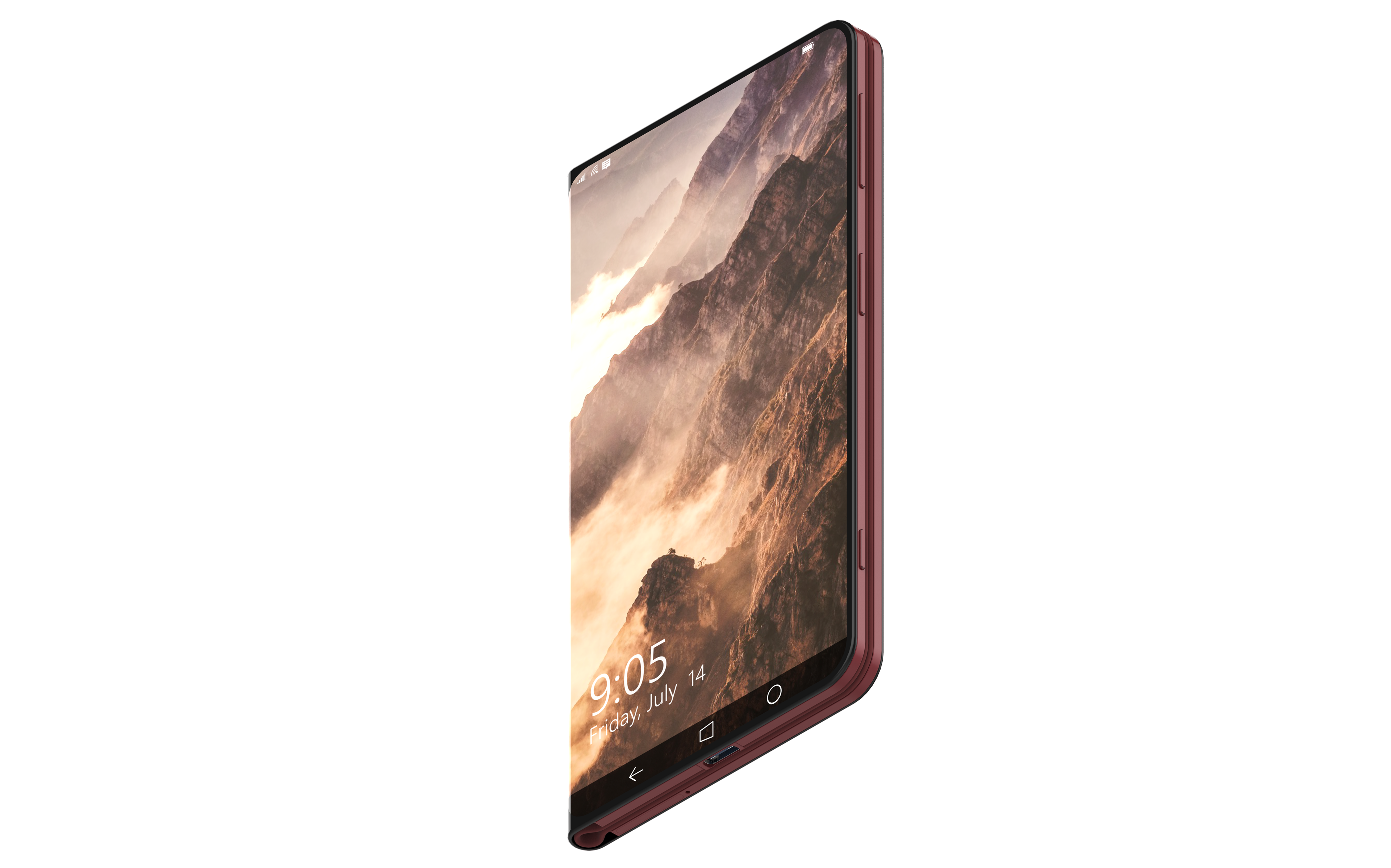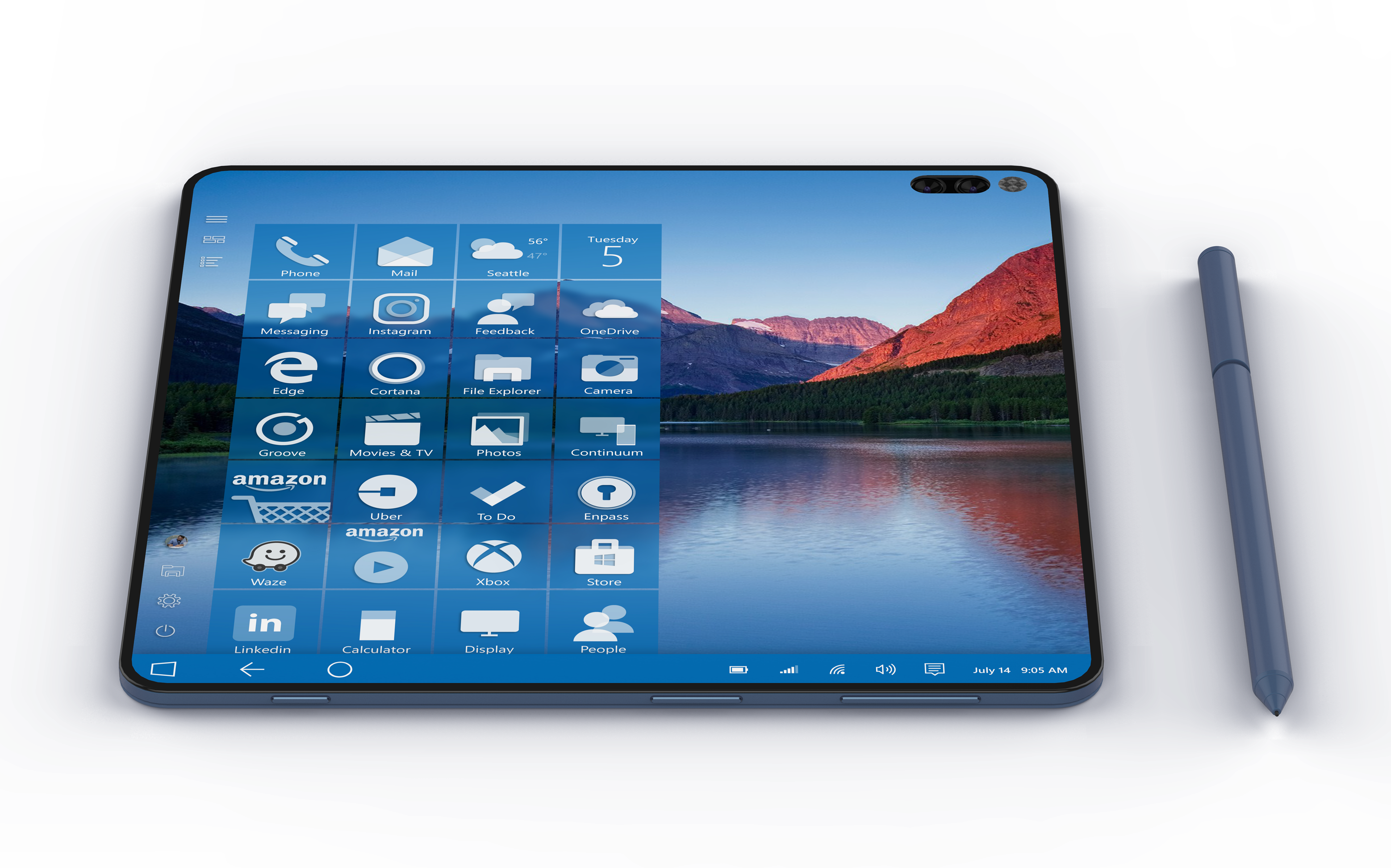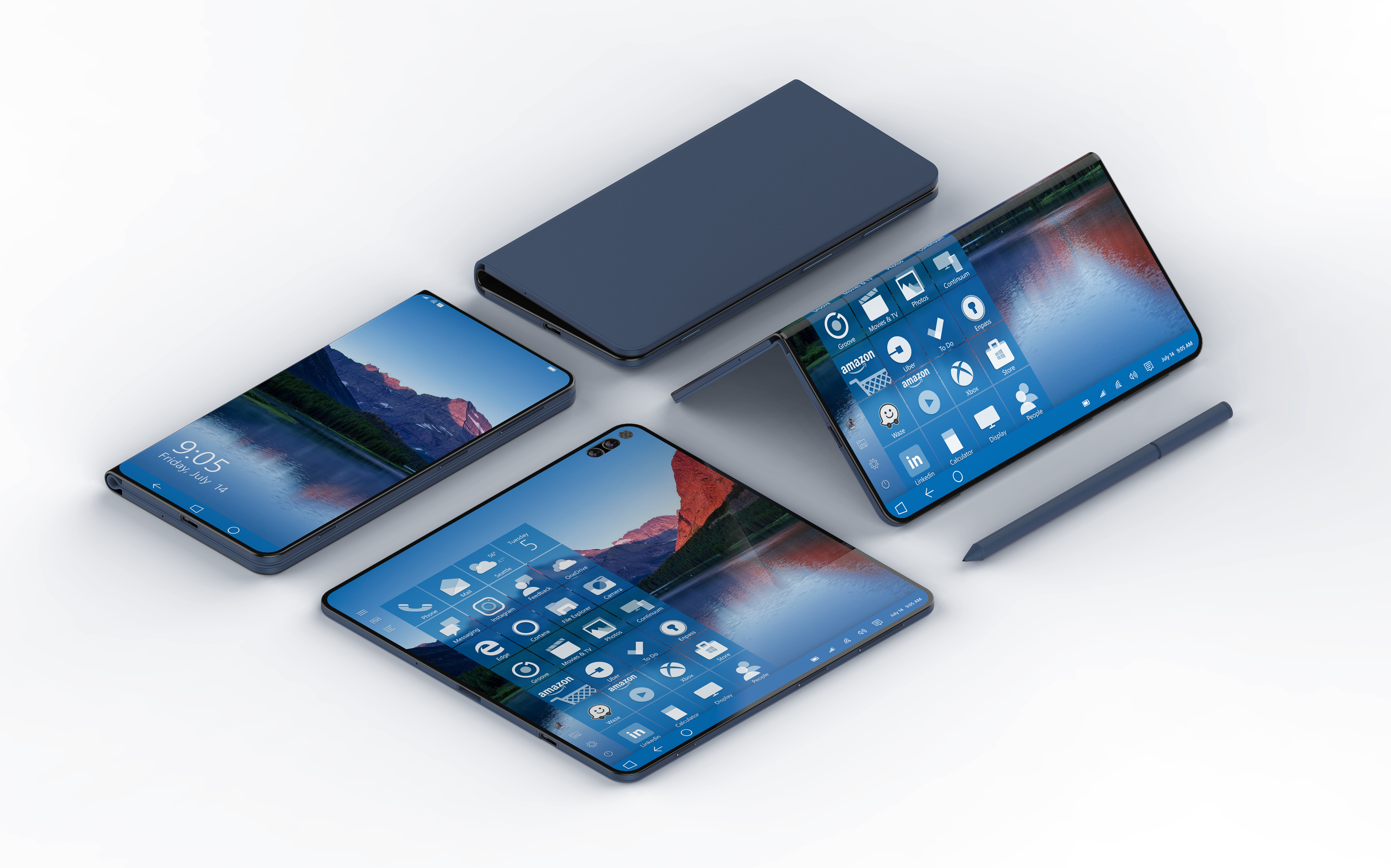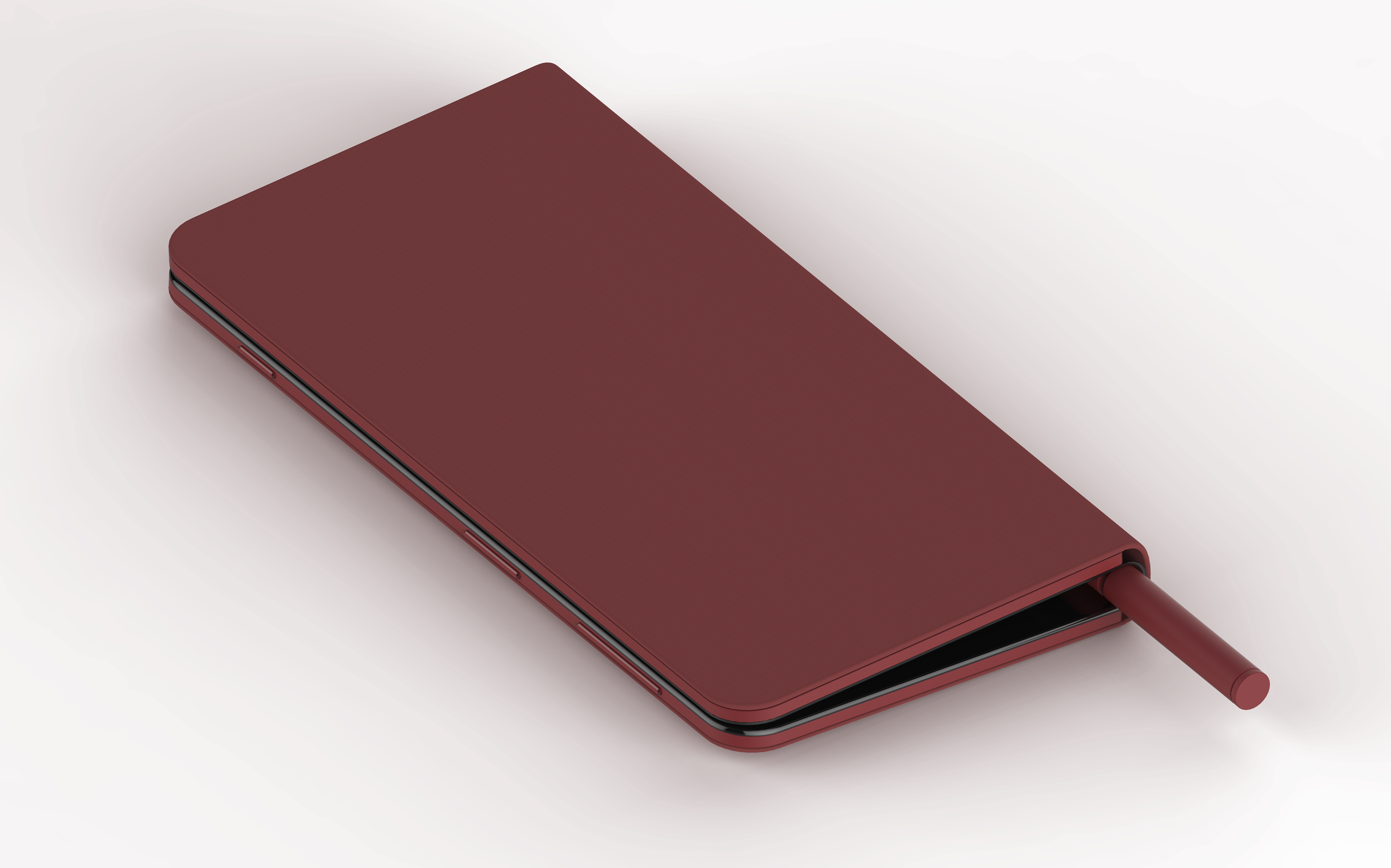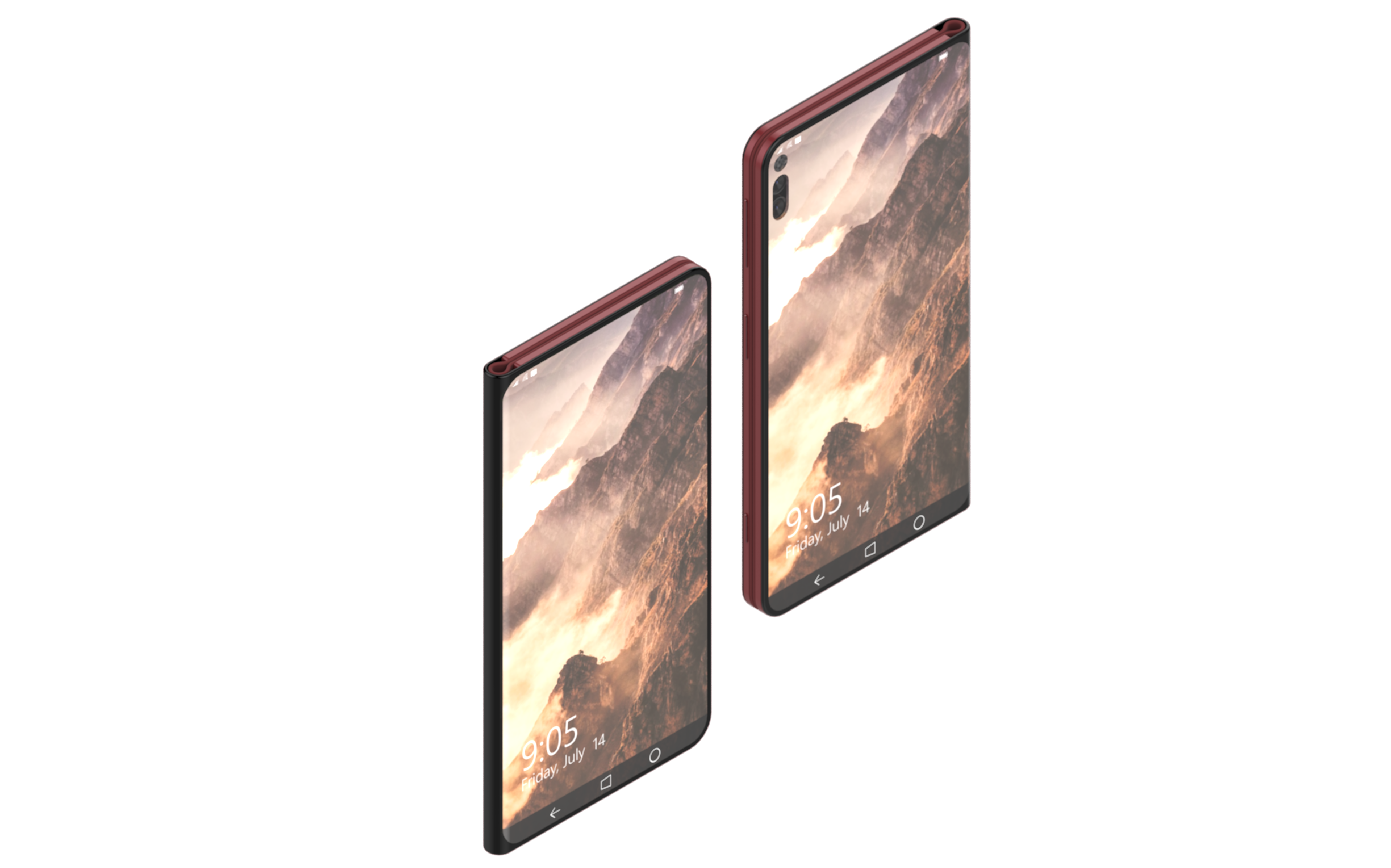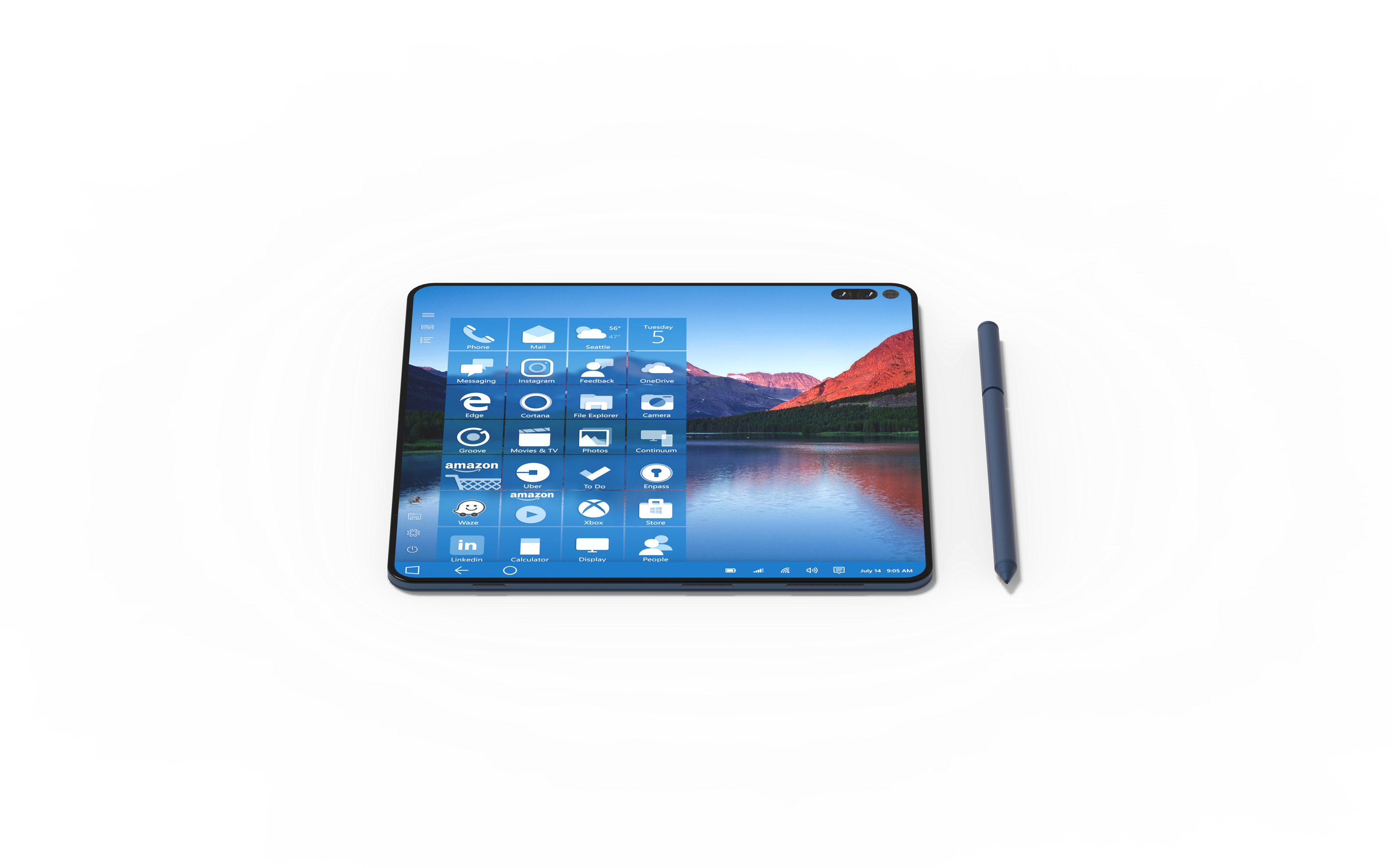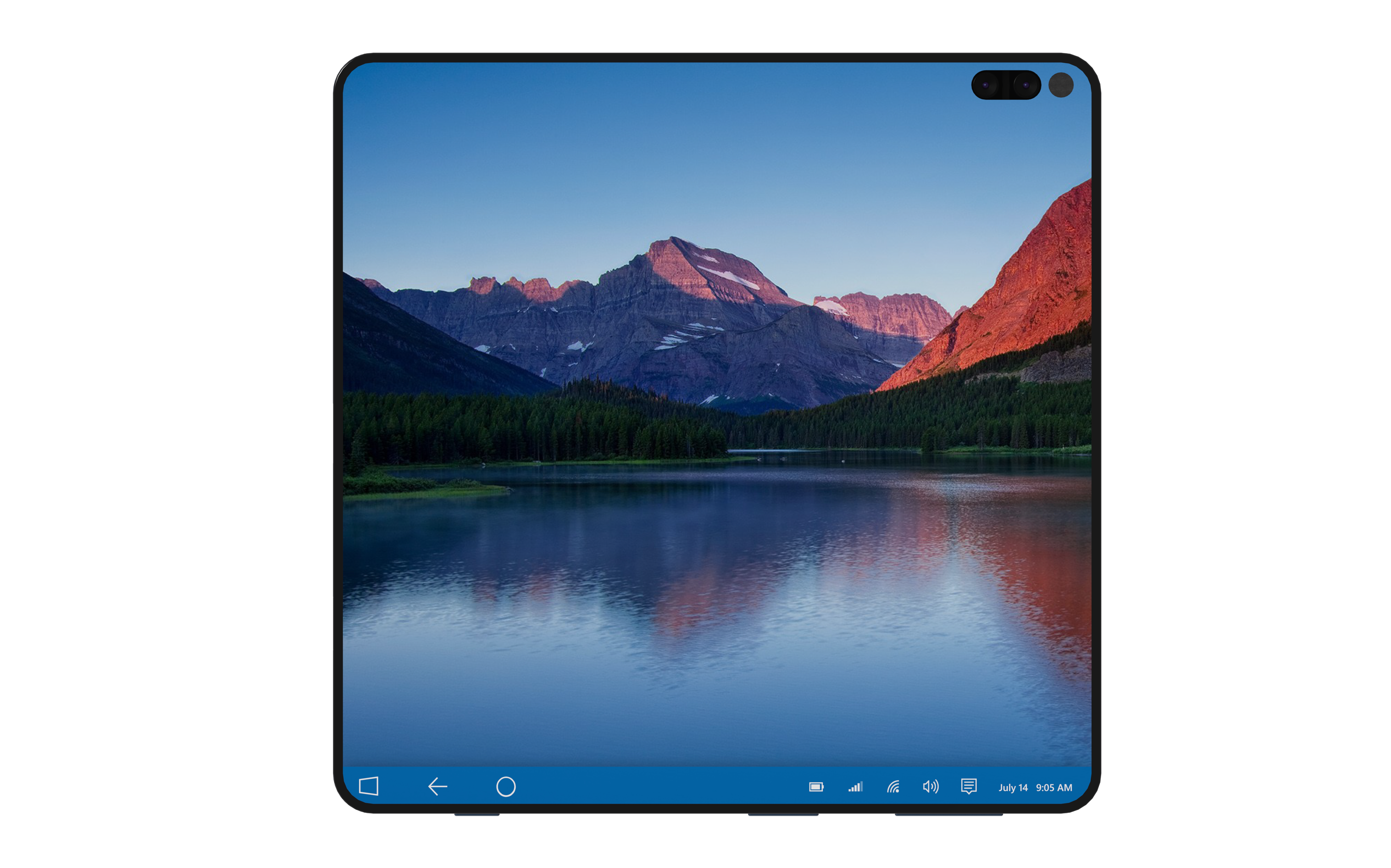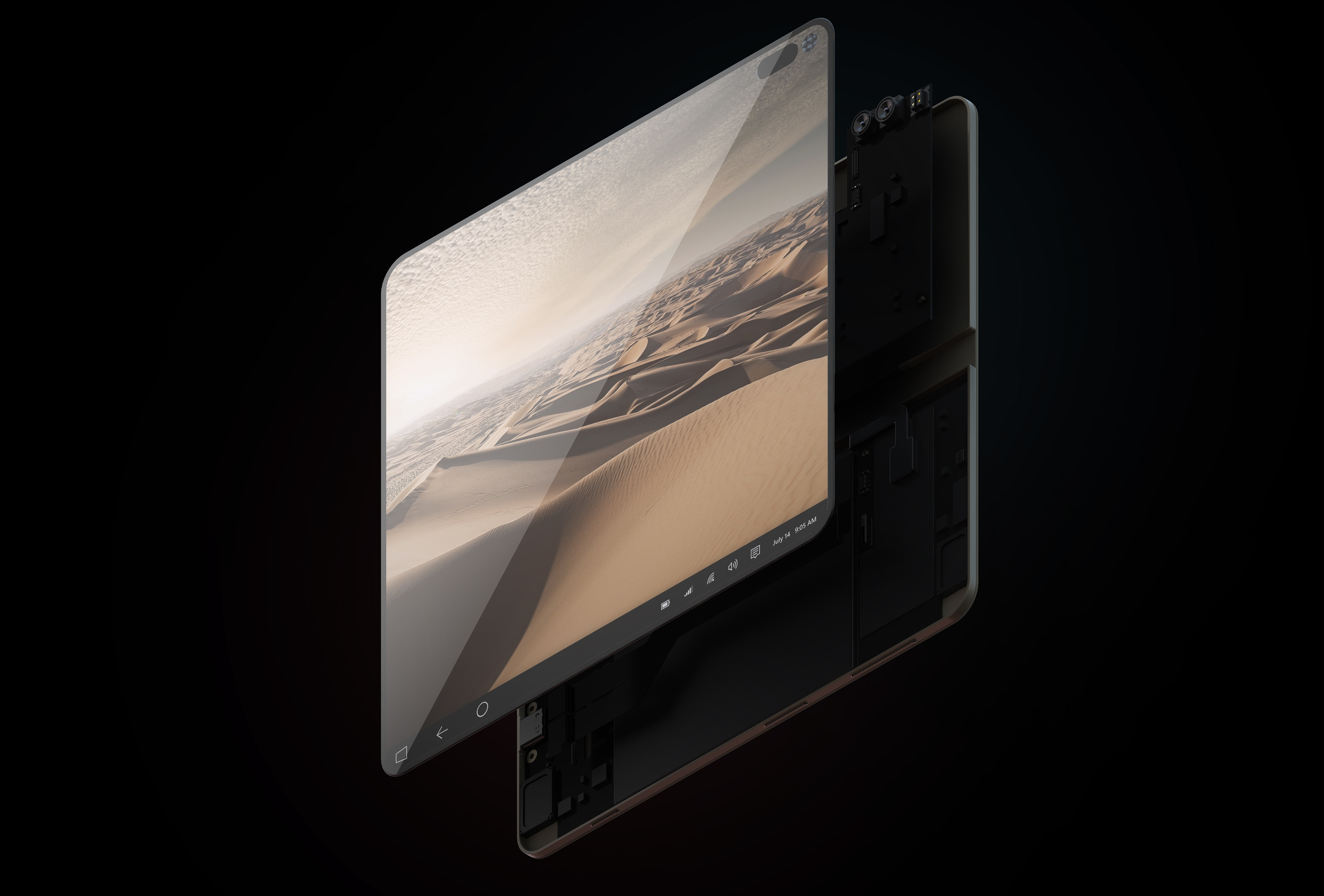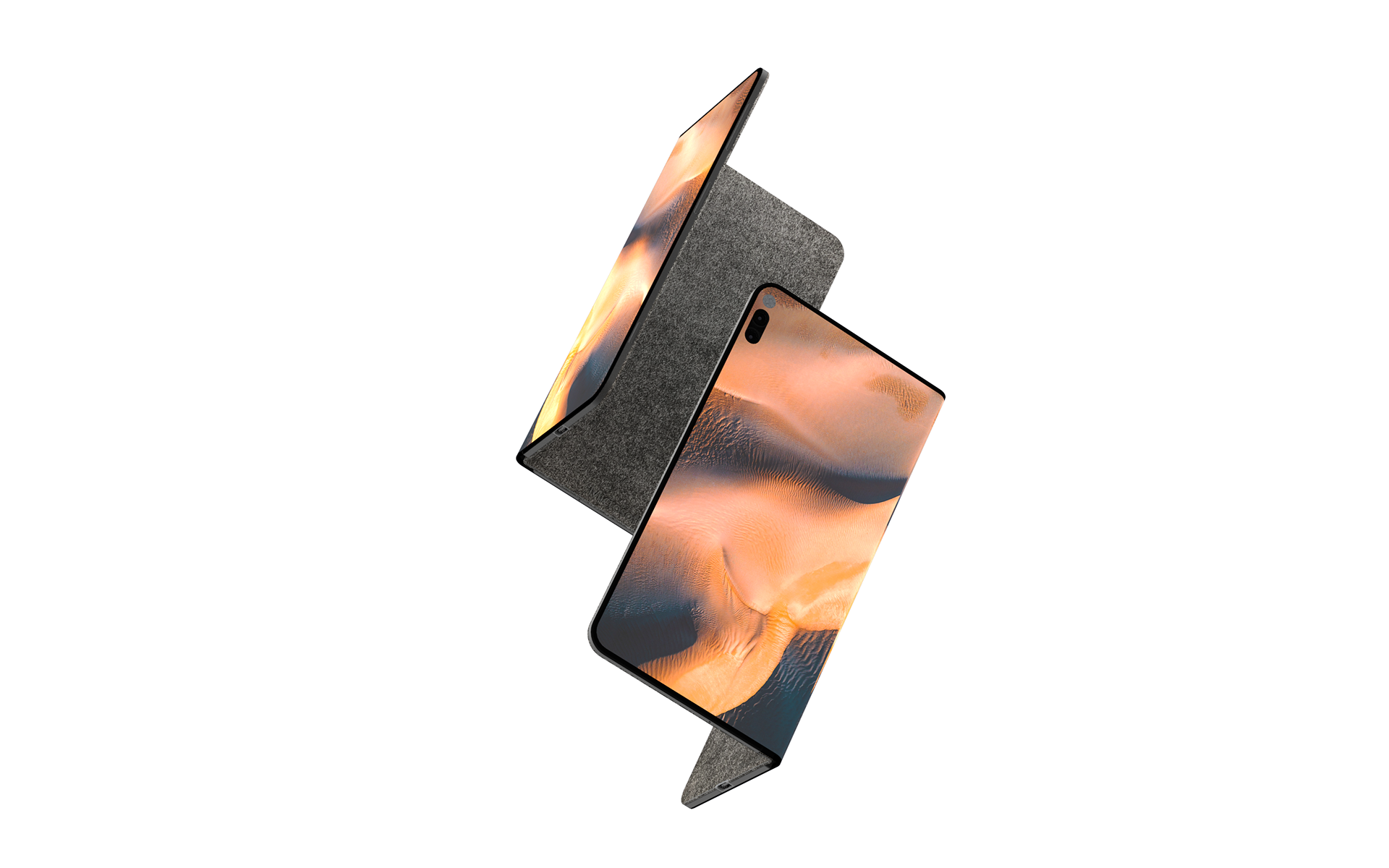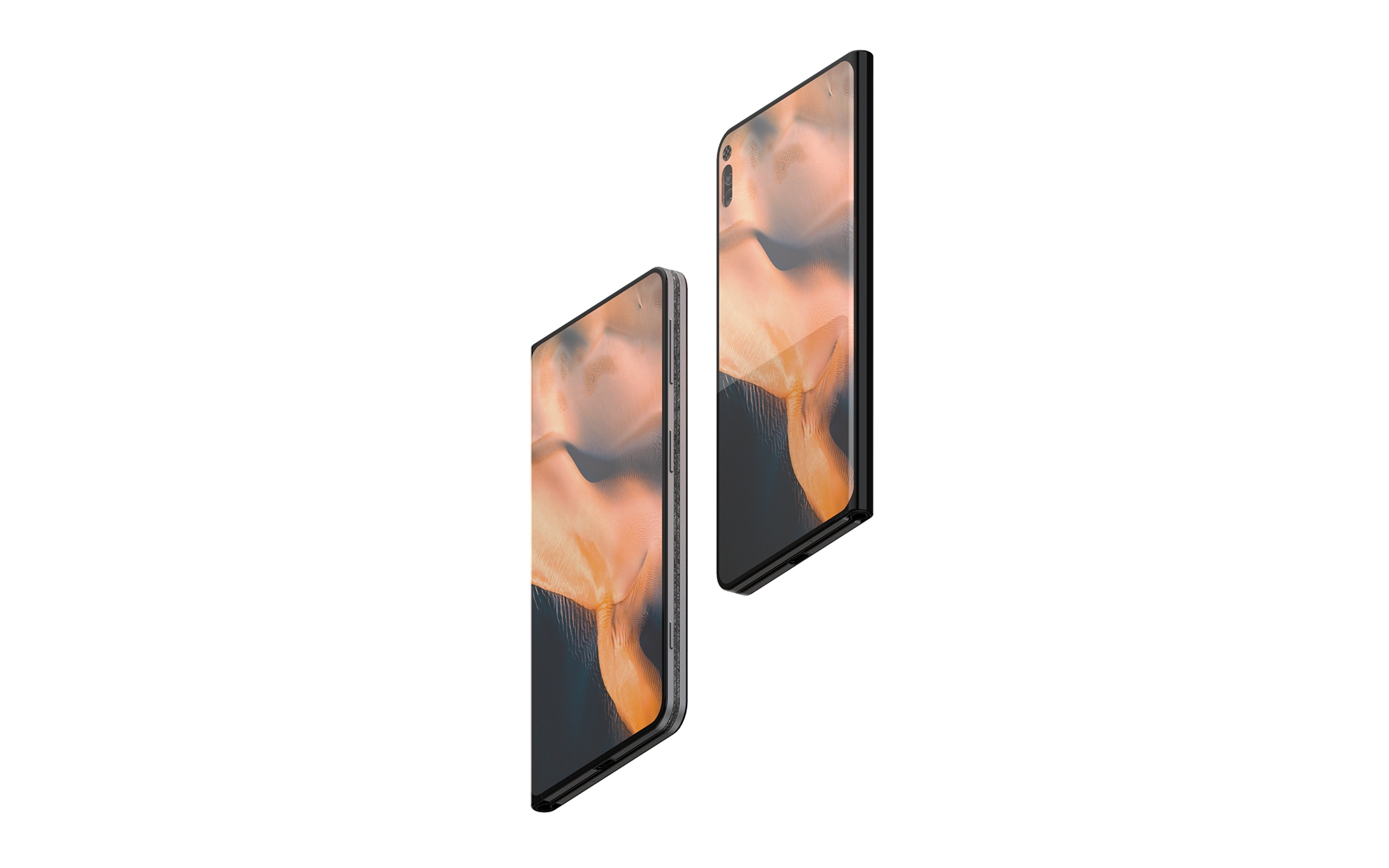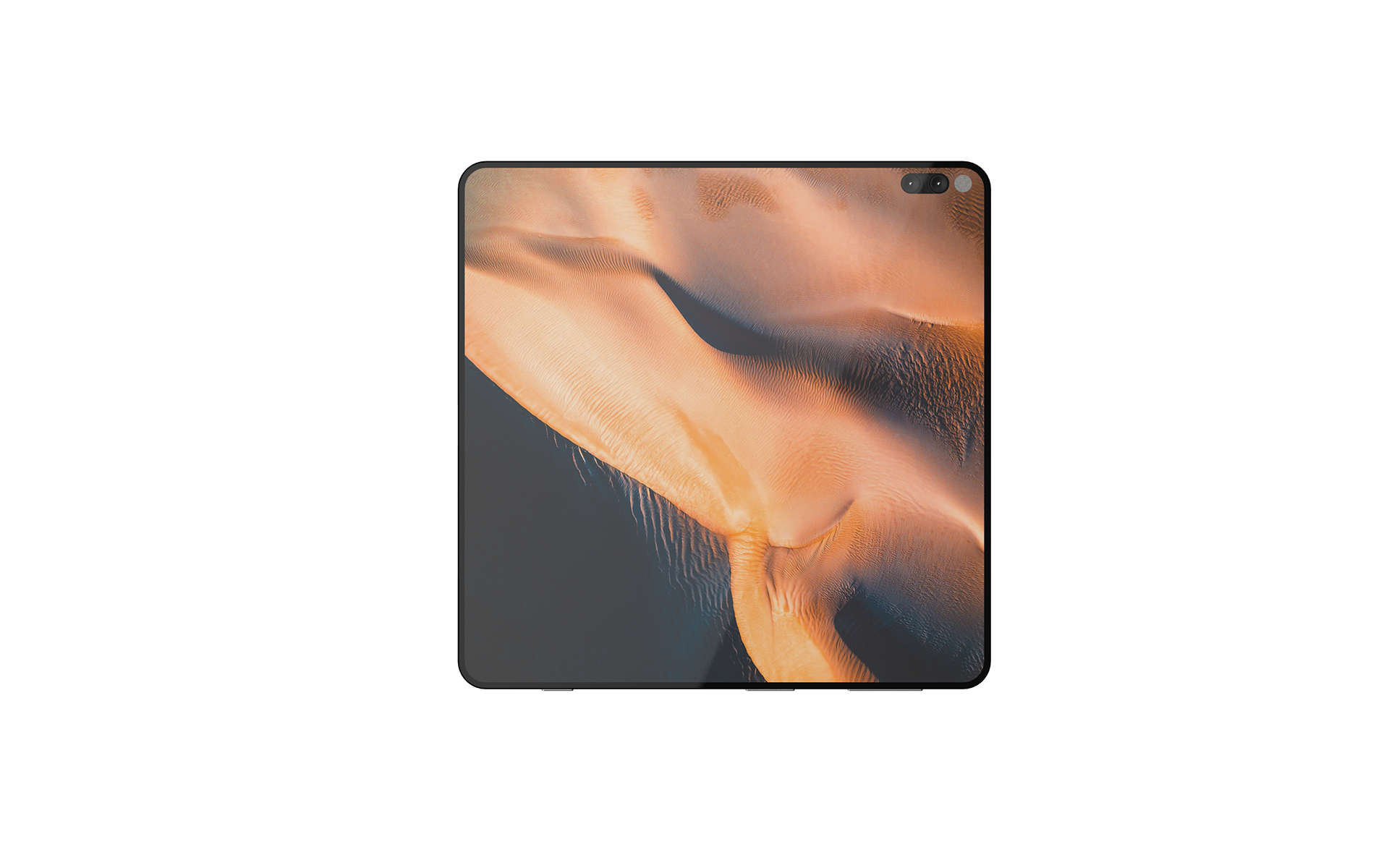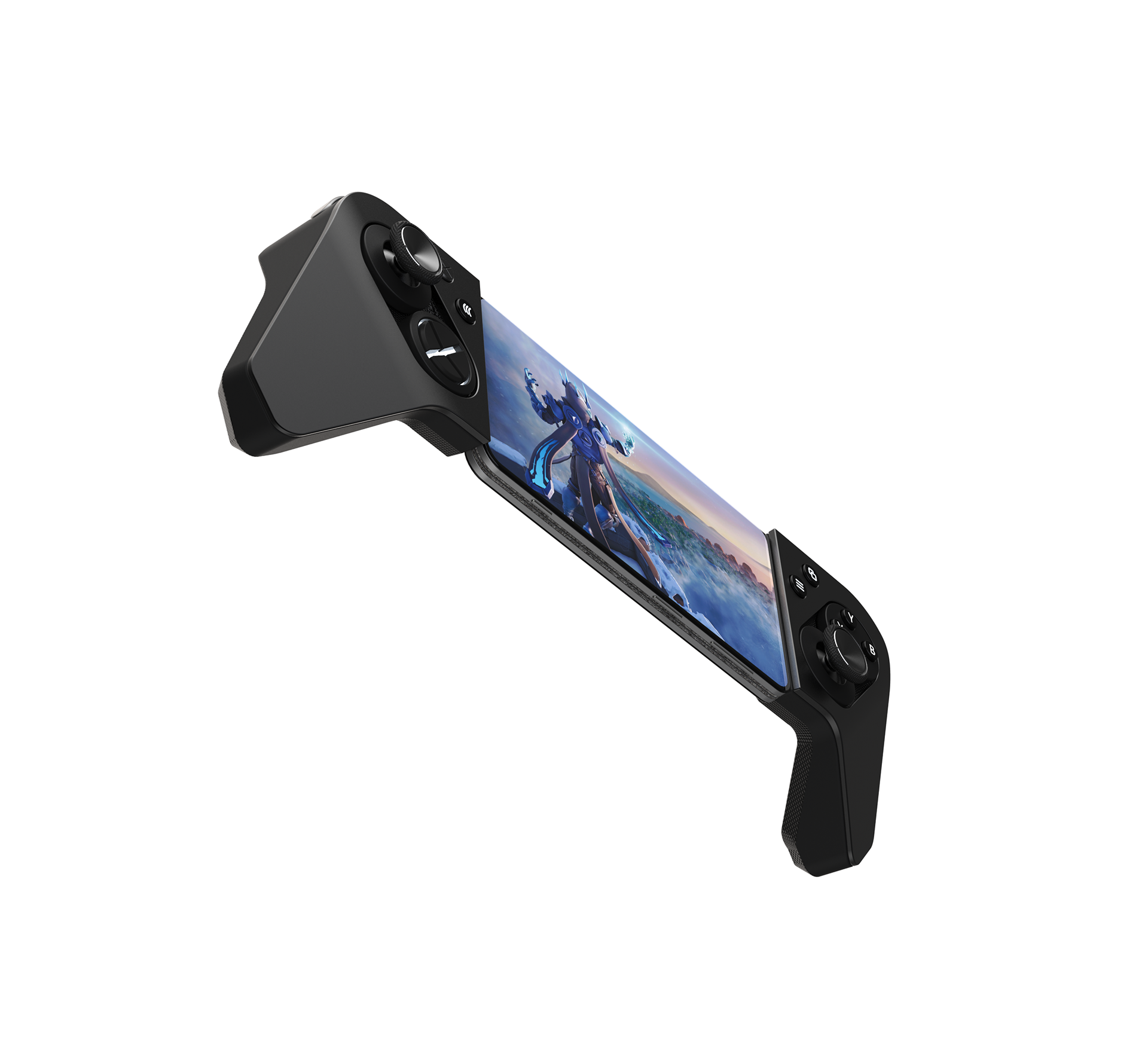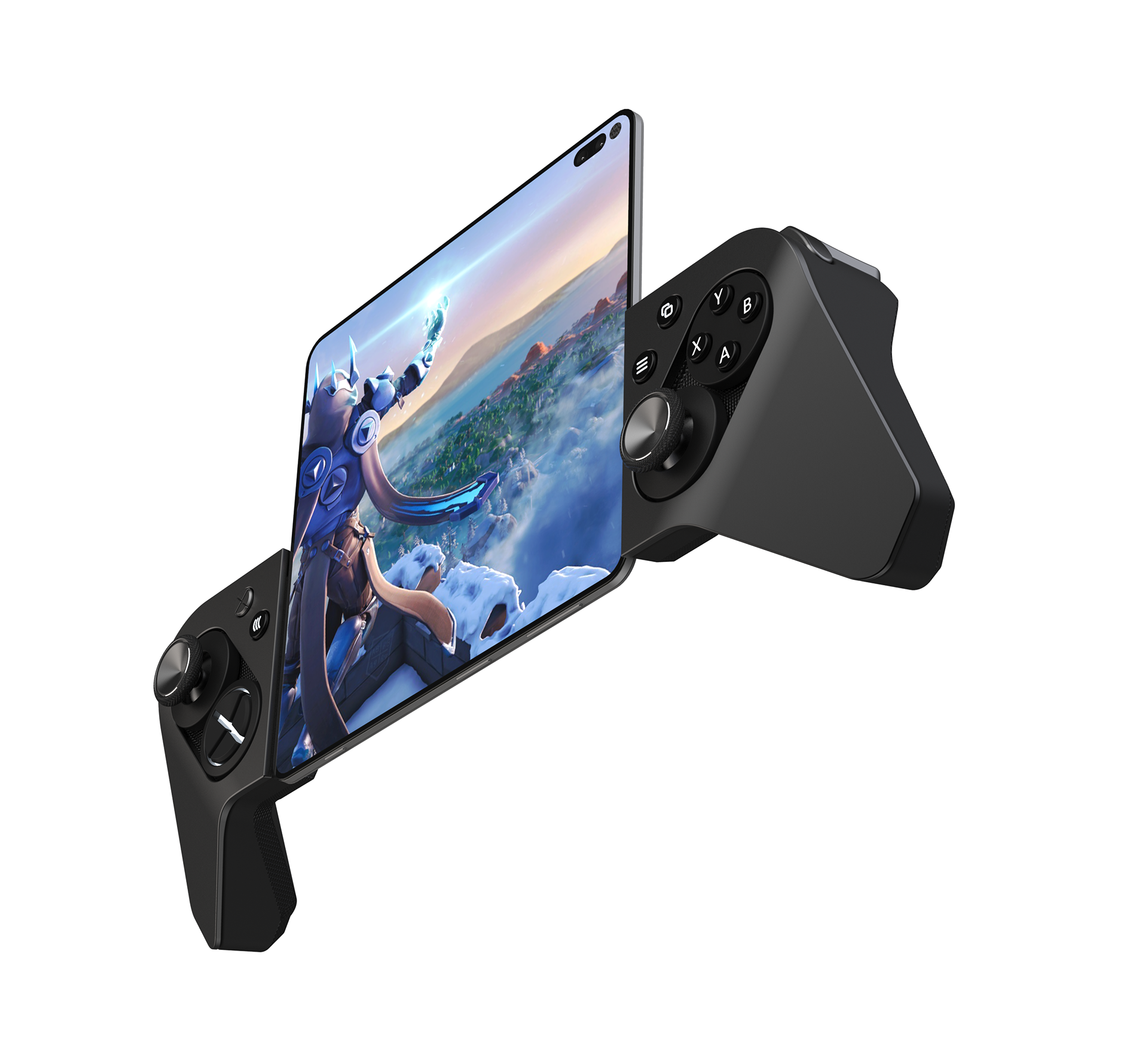 This approach utilizes two seperate displays and two curved edges in the seam, to blend the two together. The beauty of this design is that when folded inward or out, it always folds flat. But this approach removed the cavity for the pen, so I went with a magnetic attachment instead. Initially I had a nocthed display for the dual camera sensors and flash, but I ended up on a hole punch. At the time the hole punch was very aspirational, a reality these days though. I wrestled with possibly adding alcantara back to this concept, but the added thickness was a concern.